Texas is the 2nd largest state and is home to almost 30 million people, a number that continues to increase every year thanks to the many charms that the Lone Star state has to offer.
With average home prices in Texas in the mid-$300,000 range, the state is an affordable place to move for anyone seeking a diverse culture and a thriving job market. The best places to live in Texas include an enticing mix of big cities like Dallas, bustling suburbs with great schools and economic hotspots like Austin.
In fact, with options like this, you'll probably find it tough to choose.
The 11 Absolute Best Places to Live in Texas
With that said, if you're new to the state or just aren't completely sure which part of Texas you'd like to move to, the following are considered to be the best places to live across the state:
1. Flower Mound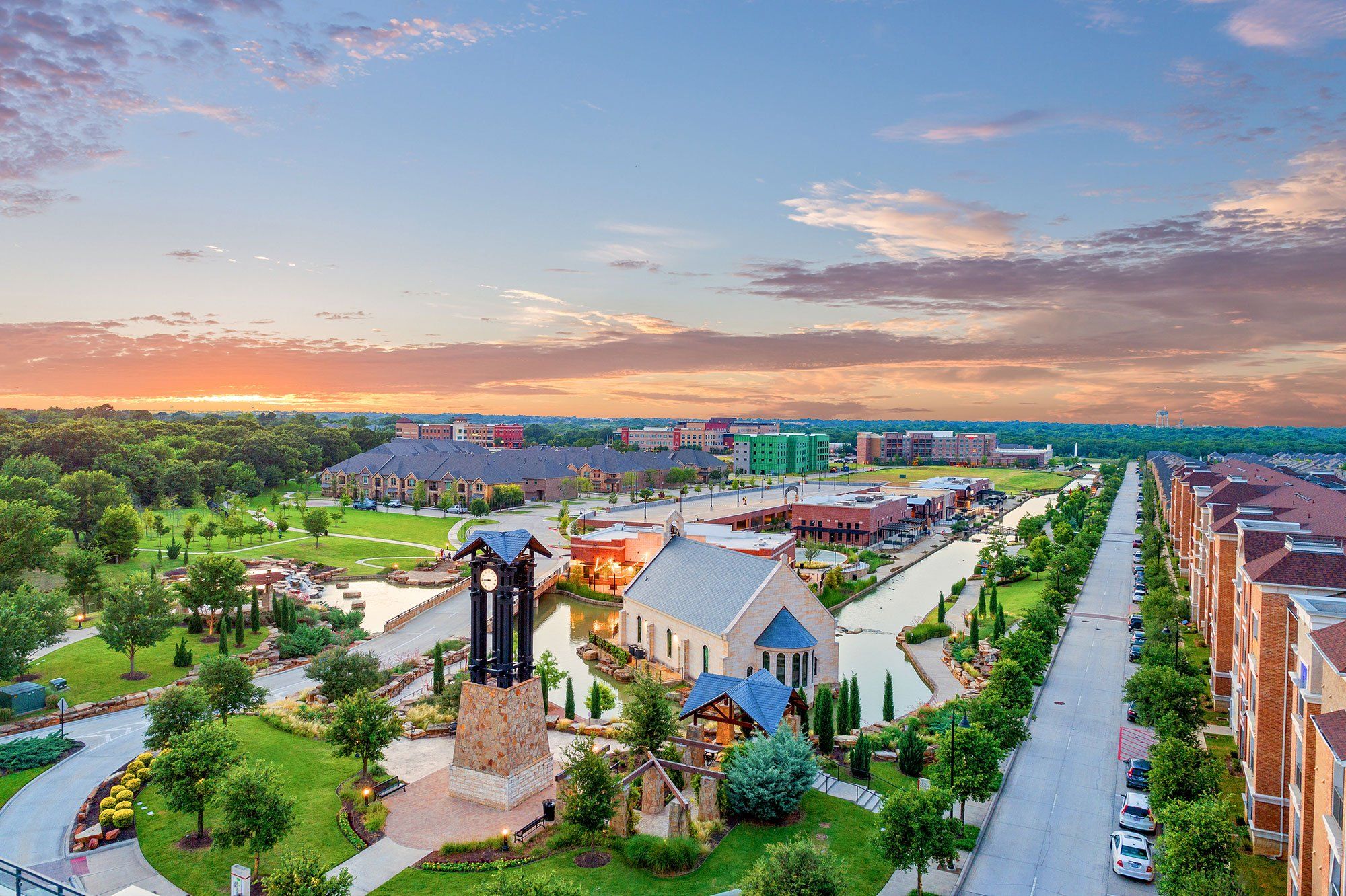 About 30 miles northwest of Dallas, you'll find Flower Mound. Though it's considered a suburb of Dallas, the city's population is still a little over 75,000.
Flower Mound, often called "Flo Mo" by locals, is an affluent suburb that is bordered by Lake Grapevine to the south. It boasts a strong economy driven by its retail sector and the introduction of light industry in recent years. It's seen an influx of out of state residents and continues to grow rapidly.
The rapidly growing North Texas region caters to young professionals with its thriving downtown Dallas scene and an array of local amenities in the Dallas Fort Worth suburbs. Like many of the northern Dallas suburbs, Flower Mound is quite affluent with a median income of $129,839 and the value of a median house sitting at $383,000. Combine that with a low crime rate, and Flower Mound is a great place to raise a family.
View homes in Flower Mound, TX
2. Plano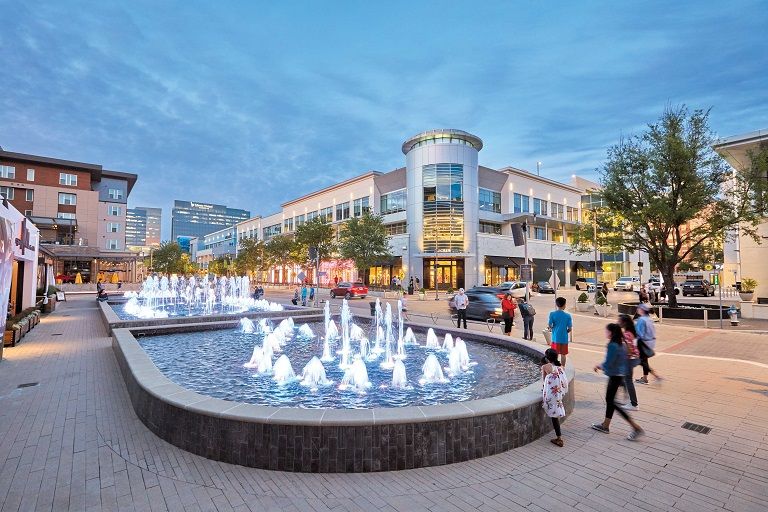 Another fantastic Dallas suburb is Plano, TX. With a population of 284,467 residents, this neighborhood ranks as one of the safest places to live in all of Texas.
Plano is known for its highly rated public schools, plus its wonderful parks or bike trails to entertain kids and adults alike. It also has its own downtown feel with restaurants, shopping, and entertainment. As a result, this city is versatile enough to make it one of the top destinations each year for new residents.
3. Round Rock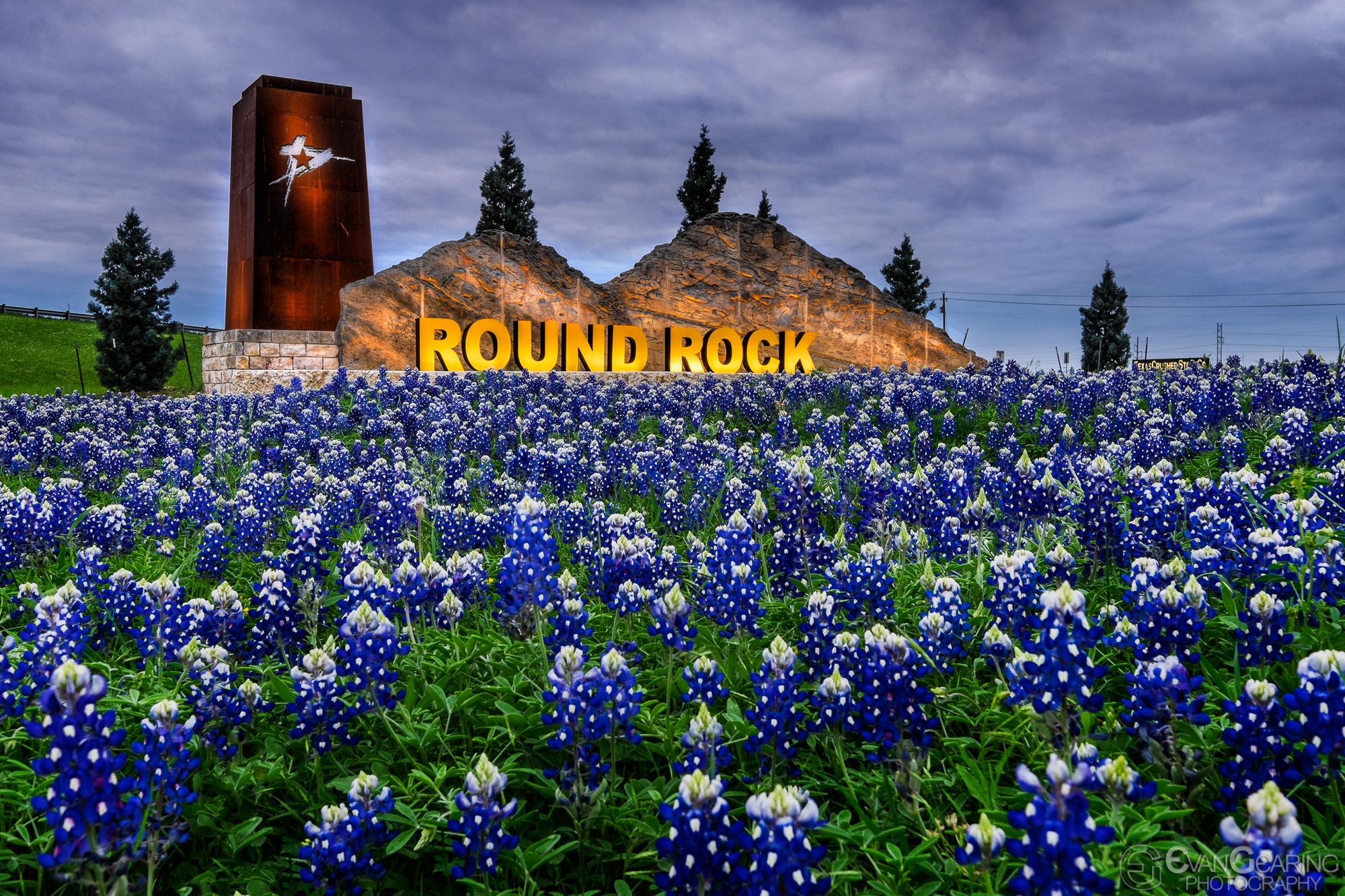 Round Rock has a population of more than 120,000 and is located 15 miles north of Austin in the Central Texas Hill Country. Round Rock is the 31st largest City in Texas but is really more of a suburb of Austin. It also makes an appearance on our list of best places to invest in real estate in the US.
Round Rock is also one of the fastest growing cities in the nation, and has been recognized as one of the best-managed cities in Texas. The City has maintained a high quality of life while becoming a major center for economic growth in Central Texas.
If you want to be close to Austin, this place is tough to beat!
4. Waco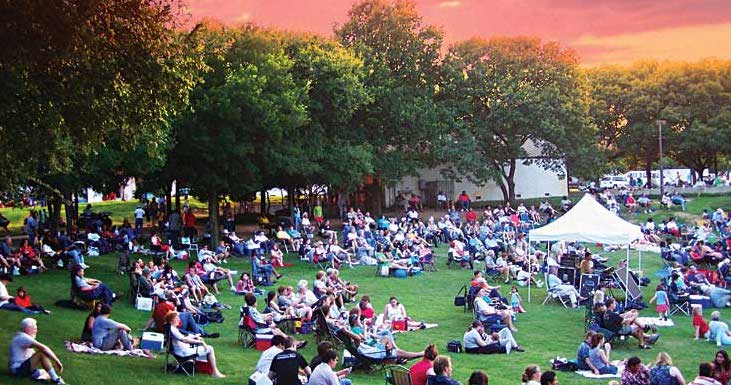 Recently made famous by designer Joanna Gaines, Waco offers enough to keep visitors busy for days! Mountain bike or hike in Cameron Park, explore downtown where you'll find Magnolia Market, antique stores, and wonderful local shops and restaurants. With affordable housing and small town charm, Waco offers something you can't find in bigger cities like Dallas and Houston!
Stroll through the cultural and historic district or walk across the historic Suspension Bridge, built in 1870, where the hooves of cattle followed the Chisholm and Shawnee Trails.
5. Southlake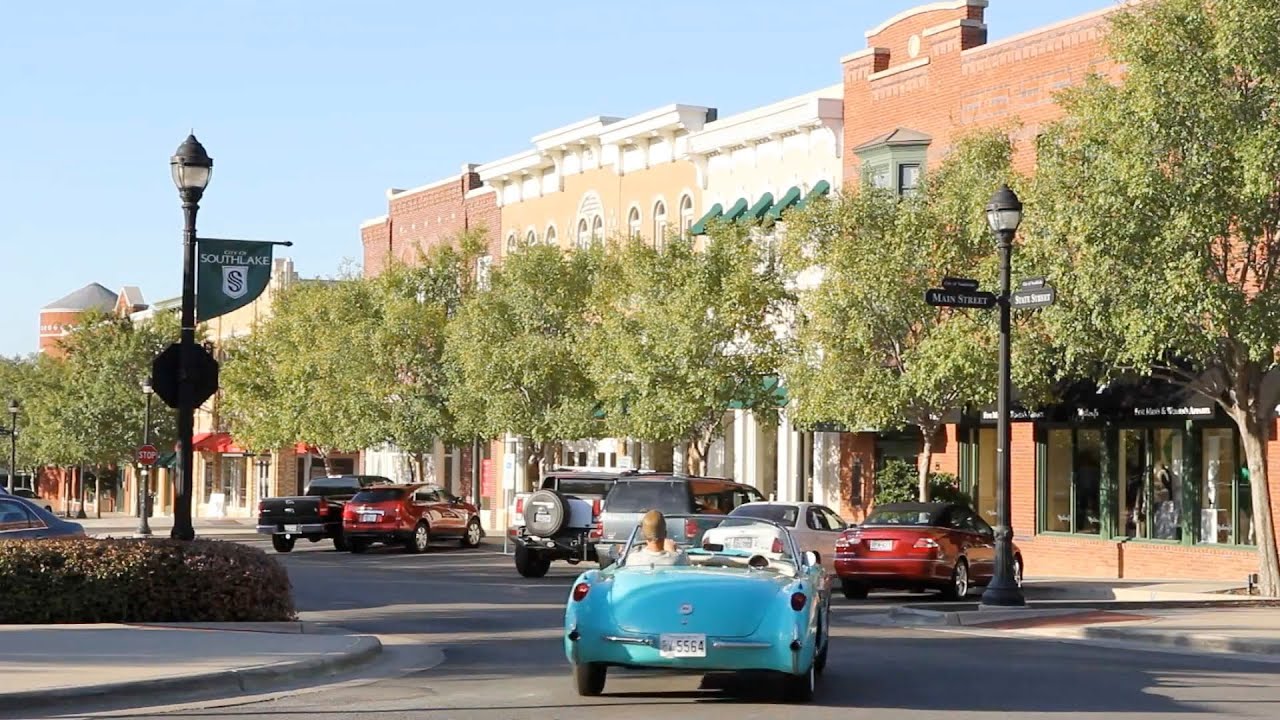 Southlake, Texas provides the perfect oasis from the busyness of Dallas. It's a high-end suburb that checks all the boxes and even makes our list of best areas of Dallas.

Boasting one of Texas' best shopping malls, the very walkable Southlake Town Square is a popular attraction.. Stroll down the sidewalks under the shady live oak trees swaying in the gentle Texas breeze.

Don't miss real Texas barbeque at the Feedstore and discover lots of other local gems all over our sparkling, friendly community. With countless major attractions within a mere 20-minute drive, you're never far from adventure. This suburb is a bit on the pricey side for home prices, but if you can afford it, definitely keep this one on your list!
6. Port Aransas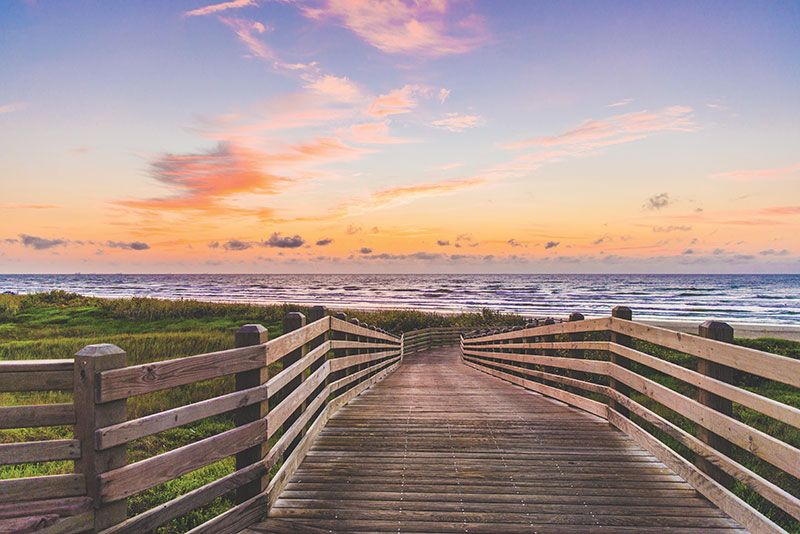 If you want to escape the city, check out Port Aransas, located on Mustang Island on the Gulf Coast. There's a fantastic beach, a public fishing pier and access tons of great activities like surfing, kayaking, or kiteboarding.
Port Aransas has six bird watching sites along the Great Texas Coastal Birding Trail, with hundreds of bird species frequenting the area. The arts community here is also thriving, with numerous studios, galleries, the Port Aransas Art Center, and the Port Aransas Community Theatre. Nightlife is also popular, with numerous bars and restaurants regularly hosting artists.
7. Conroe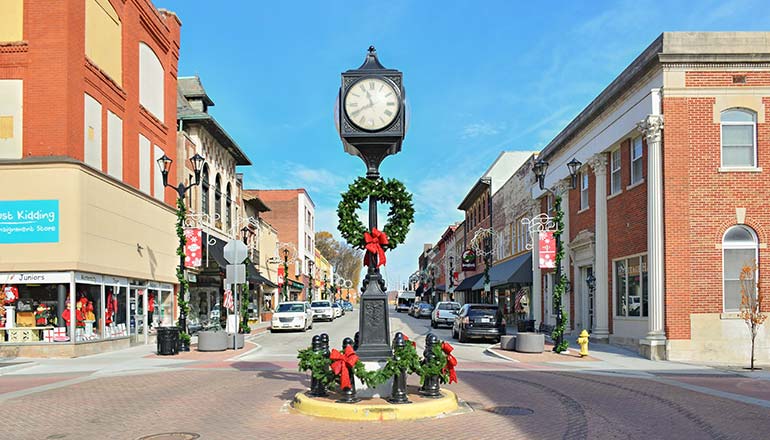 Conroe has been one of the fastest growing cities in Texas for the last five years. People often move to Conroe from nearby Houston in favor of cheaper, newer homes and better access to nature. Conroe's population has more than doubled since 2000 and continues to grow at record speeds.
Conroe is just 40 miles from Houston and only a few hours from Austin. The Houston metro area is another vibrant Texan city boasting world-class dining and a cultural melting pot that continues to draw newcomers.
The total population of Conroe is 92,648, up 39.3 percent in the last ten years. The median household Income is $69,839. The city's cost of living is 5 percent lower than the national average. The median home price in Conroe is $337,000, while the median rent is $1357.
8. San Antonio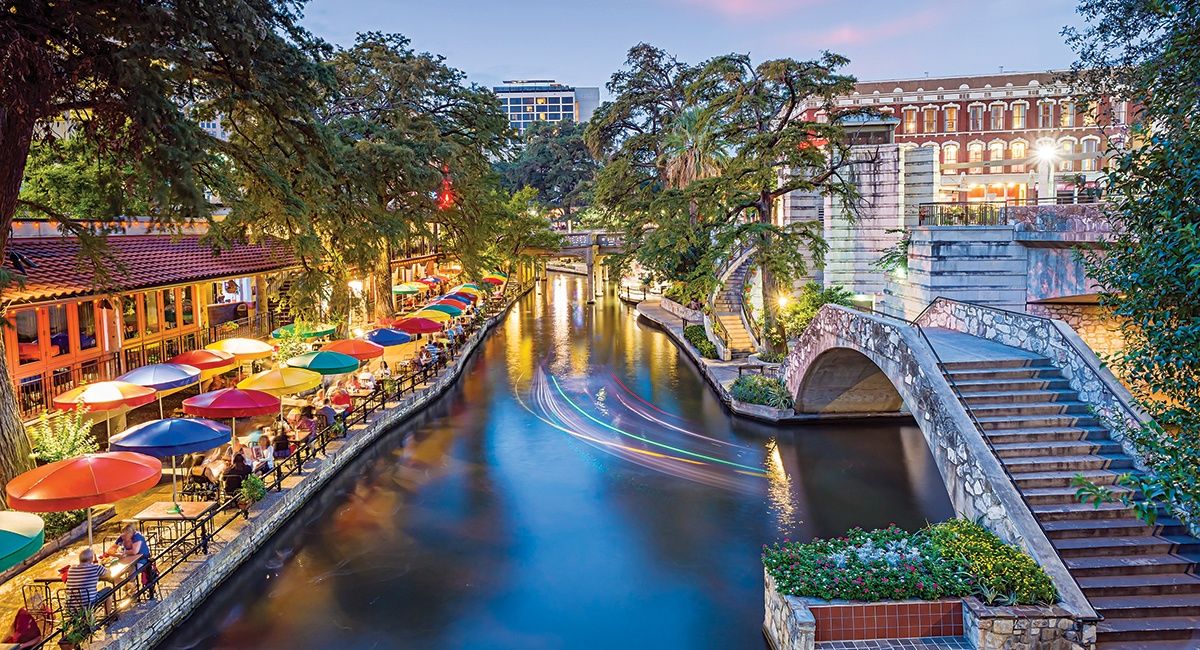 Once a frontier settlement in the Wild West, San Antonio has become a city full of modern amenities. As it continues to grow, San Antonio offers a great mix of high end communities and affordable neighborhoods.
The city is also famous for its scenic River Walk, which makes getting around downtown a breeze. Stretching more than 24 kilometers from start to finish, the River Walk's shaded pathways connect hundreds of shops, restaurants, hotels, historic landmarks, museums and attractions. It's also the setting for many of the city's annual festivals and events featuring food, wine, live music and more.
9. Frisco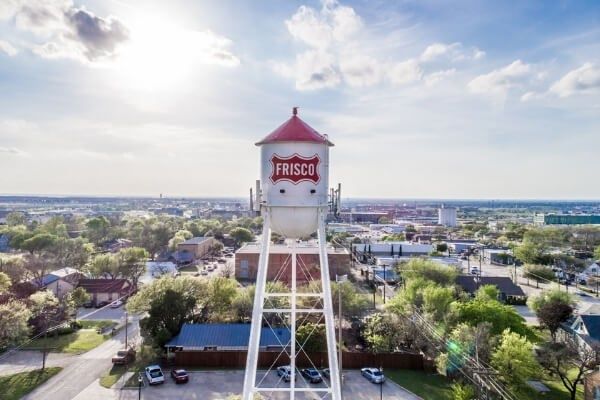 A city that has been overshadowed in the last year by Austin is Frisco, TX. Make no mistake Frisco, Texas is still a top place to live. In 2018, Money Magazine named it the number one destination to live in America.
Indeed, Frisco is the second safest city in Texas, right after Plano. In fact, Frisco, Texas is the 14th overall safest city in the entire United States. As a result, many families seek to take advantage of the real estate available.
Additionally, Frisco is one of the wealthiest cities in the country but has one of the lowest costs of living.
10. Denton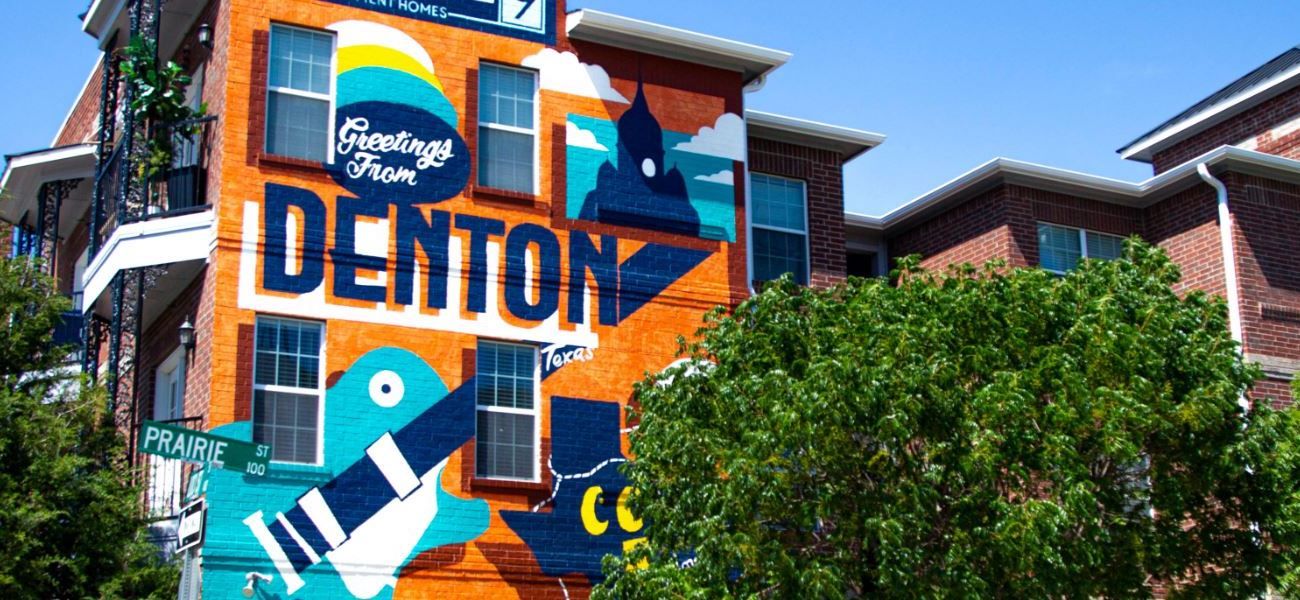 Another quickly-growing hot spot near Dallas is Denton, Texas. This college city has all of the Texan charms with a vibrant cowboy scene and popular live music festivals. Notably, it offers a great higher education system with two colleges in the city. It is home to the University of North Texas and Texas Women's University.
Additionally, it has preserved its historic downtown area while making it a popular destination for shopping, entertainment, and restaurants. Specifically, Denton has a very lively Jazz community that attracts tourists.
11. New Braunfels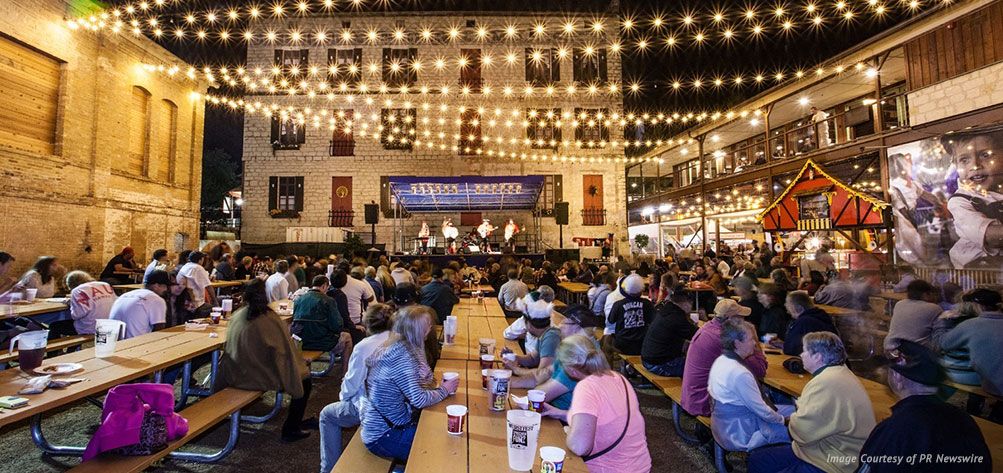 Finally, New Braunfels. Among small towns in Texas, this one is certainly a stand out. Only in New Braunfels would you be able to find 19th-century German architecture, natural wonders, and one of the best waterparks in the world.
The downtown area alone holds Texas' oldest bakery and its oldest hardware store, not to mention plenty of leafy parks, antique shops, and live music venues, like the 19th-century Gruene Hall.
Just 25 minutes outside of this charming town, you can visit the iconic Natural Bridge Caverns. For outdoor enthusiasts, they'll enjoy boating on Canyon Lake, tubing down Comal River or Guadalupe River, or spending a splashy day at the world-famous Schlitterbahn Waterpark.
Bonus: Honorable Mention Cities (barely missed the cut!)
#12: Leander, TX
#13: McKinney, TX
#14: Beaumont, TX
#15: Corpus Christi, TX
#16: Lake Highlands, TX
#17: El Paso, TX
From the excitement of downtown Dallas to the tranquil shores of Corpus Christi, Texas offers something for everyone. Texas' population growth is evidence of its appeal, as more people discover the allure of the Texas lifestyle. Don't miss the opportunity to experience the diversity and prosperity of this remarkable region.
To start exploring Texas neighborhoods right away, connect with a SimpleShowing agent who is familiar with these areas. We sell hundreds of homes in Texas each year! Best of all, when you work with a SimpleShowing agent, you'll qualify for our Realtor Commission Refund Program, which could give you an average of $5,000 towards closing costs.
Conclusion
Texas cities bring their own flair with advantages like no state income tax and a diverse range of outdoor activities. There's no denying that Texas offers a blend of traditional and contemporary that is hard to find elsewhere. Whether you're drawn to the charm of southern Texas or the vibrant life of a Texas city, there's something for everyone in the Lone Star State.