Florida is the 3rd largest state and is home to more than 22 million people. The state continues to post impressive job growth and population increases each year thanks to the absence of a state income taxes, favorable economic conditions and a moderate political environment.
And whether you crave the hustle-and-bustle of city life, a coastal condo or a sleepy suburb, you'll have plenty to choose from among these 13 best places to live in Florida.
In fact, you'll probably find it tough to choose from these fantastic options!
The Absolute Best Places to Live in Florida
If you're new to the state, a first time homebuyer or a native of the Sunshine State, these are the best cities to live in Florida. With average Florida home prices around $400,000, the state offers great affordability, but also boasts several luxury markets where prices are more than 2x the national average.
1. Winter Park, FL (Intown Orlando)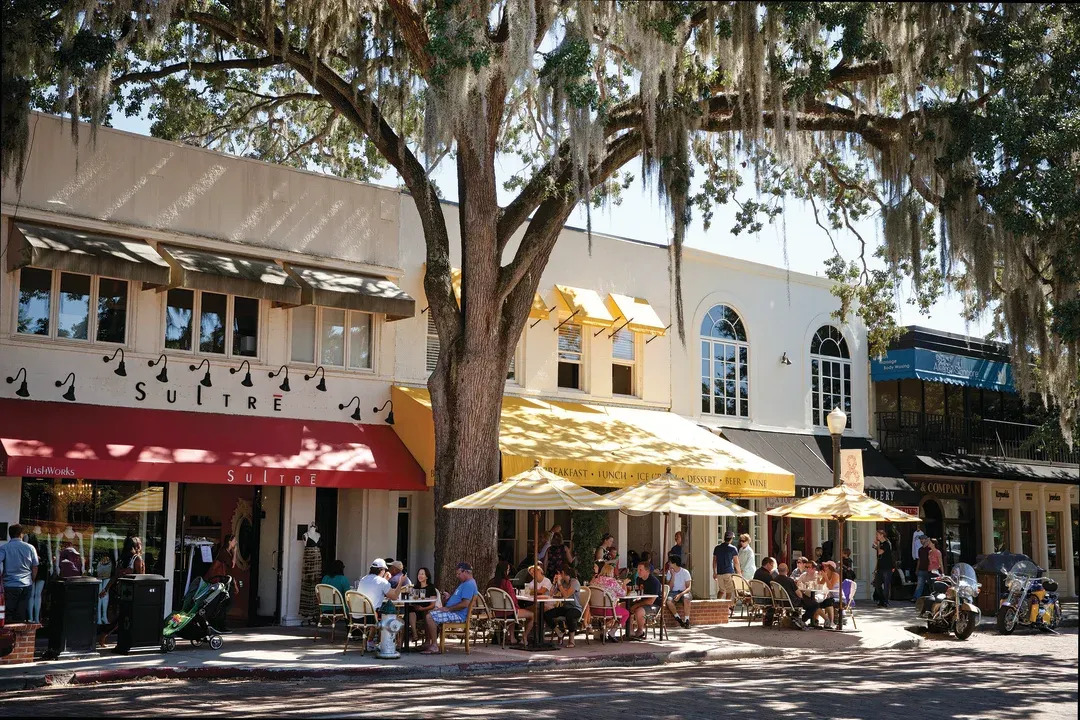 Winter Park, FL, is a picturesque intown city known for its quaint charm, gorgeous homes and proximity to downtown Orlando. Real estate in Winter Park is highly desirable, with median home values exceeding $700,000. Plus, it's less than 10 miles away from downtown Orlando.
Located in the heart of Winter Park is the popular Park Avenue, which is a shopping and dining destination with upscale stores and restaurants. Nearby, you'll find Rollins College, which helps keep the local vibe relatively young and hip - despite the expensive home prices.
View Homes For Sale in Winter Park, FL
2. Destin, FL (Panhandle/Gulf Coast)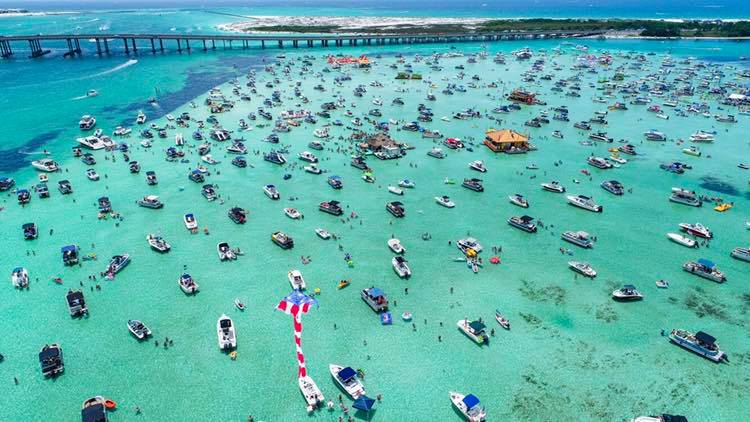 While South Florida and the west coast of Florida get most of the attention, the panhandle is truly an underrated part of the state. Destin is located in between larger cities like Pensacola and the state capital of Tallahassee.
Destin is a gem along the gulf coast and is one of the larger cities along the panhandle. The beaches in this region are often referred to as the "Emerald Coast" due to the gorgeous, turquoise blue-green gulf waters.
View Homes For Sale in Destin, FL
3. Parkland, FL (Miami Suburb)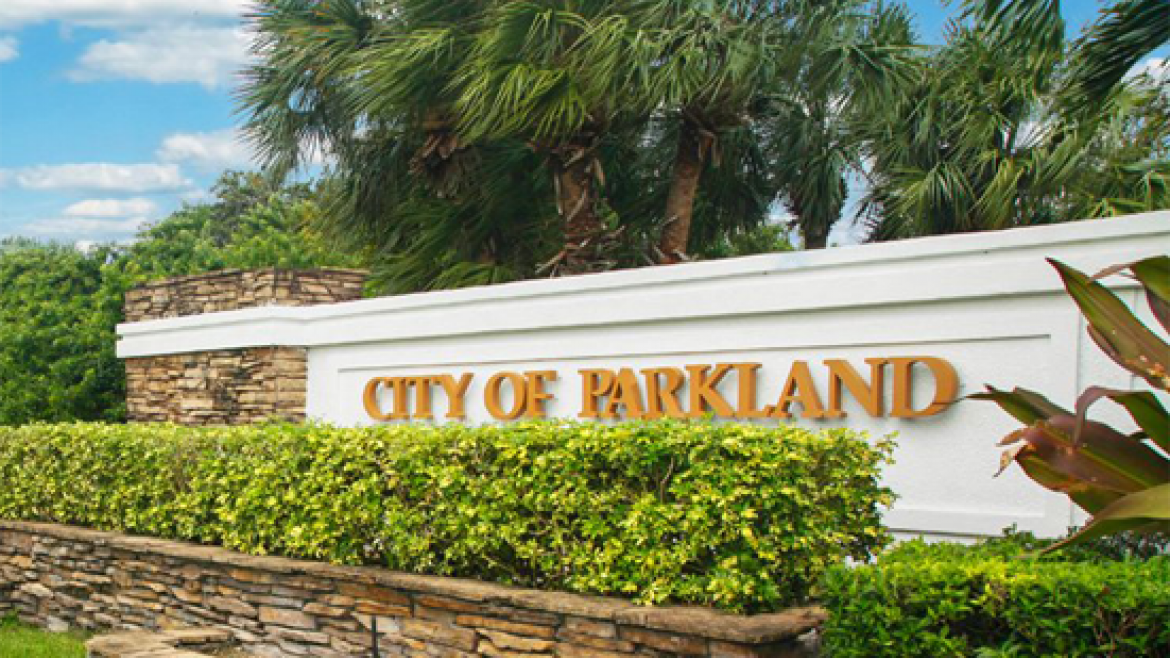 Parkland is a tranquil city nestled in a serene, wooded environment in Northwest Broward County. This unique city was incorporated in 1963. Parkland offers some of the best public schools in the Miami area and is ranked as one of the best places to live in Broward County, according to Niche.
Another perk, Parkland also ranks as one of the safest places to live Florida.
View Homes For Sale in Parkland, FL
4. Windermere, FL (Orlando Suburb)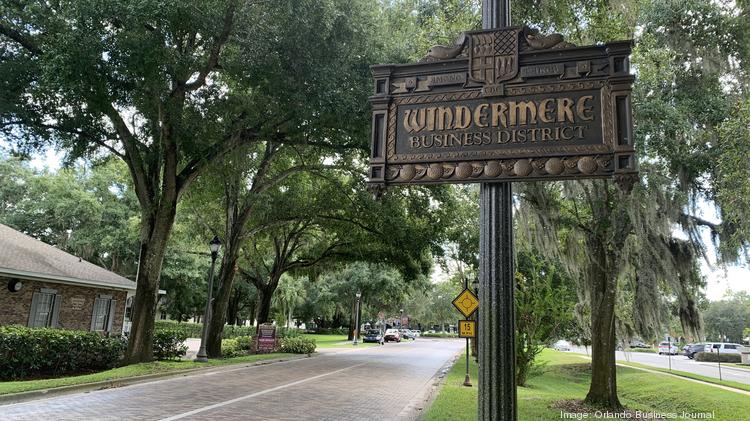 Located just 20 miles west of Orlando, Windermere boasts a small town feel and tight-knit sense of community.
If you ask current residents of Windermere what they love most about living there, you will most likely hear, "It's safe, small, quiet and clean." It is a highly sought out place to live in Central Florida, thanks to these qualities. Living in Central Florida can be busy due to the high amount of tourism, but living in Windermere allows residents to have that small town feel, while still being able to enjoy the local tourist attractions such as Walt Disney World.
View Homes For Sale in Windermere, FL
5. Clermont, FL (Orlando Suburb)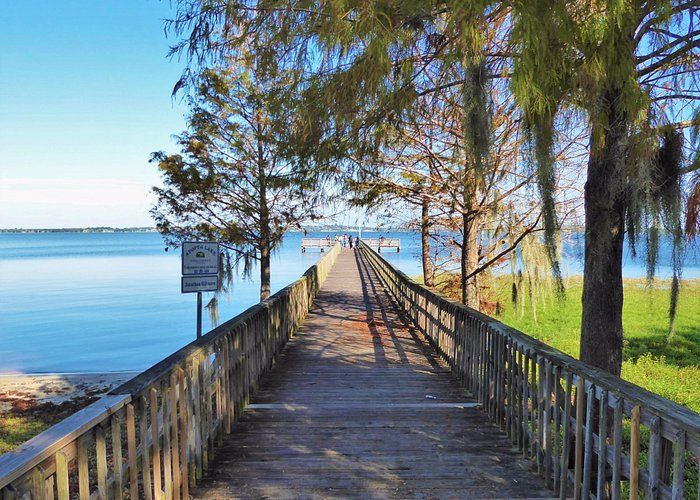 About 20 miles west of Orlando, you'll find fast-growing Clermont. Known for its lakes and rarely found rolling hills, Clermont is family friendly, safe and beautiful.
The south Lake County area attracts hikers, bird watchers and vacationers to romantic cabin rentals overlooking sparkling waterways. For a unique view from above, families can take a trip to the top of the Florida Citrus Tower, an observation deck offering a 360-degree view of eight Central Florida counties. With a median home price of $391,000, Clermont is an affordable option for new Floridians.
View Homes For Sale in Clermont, FL
6. Sarasota, FL (Southwest Florida)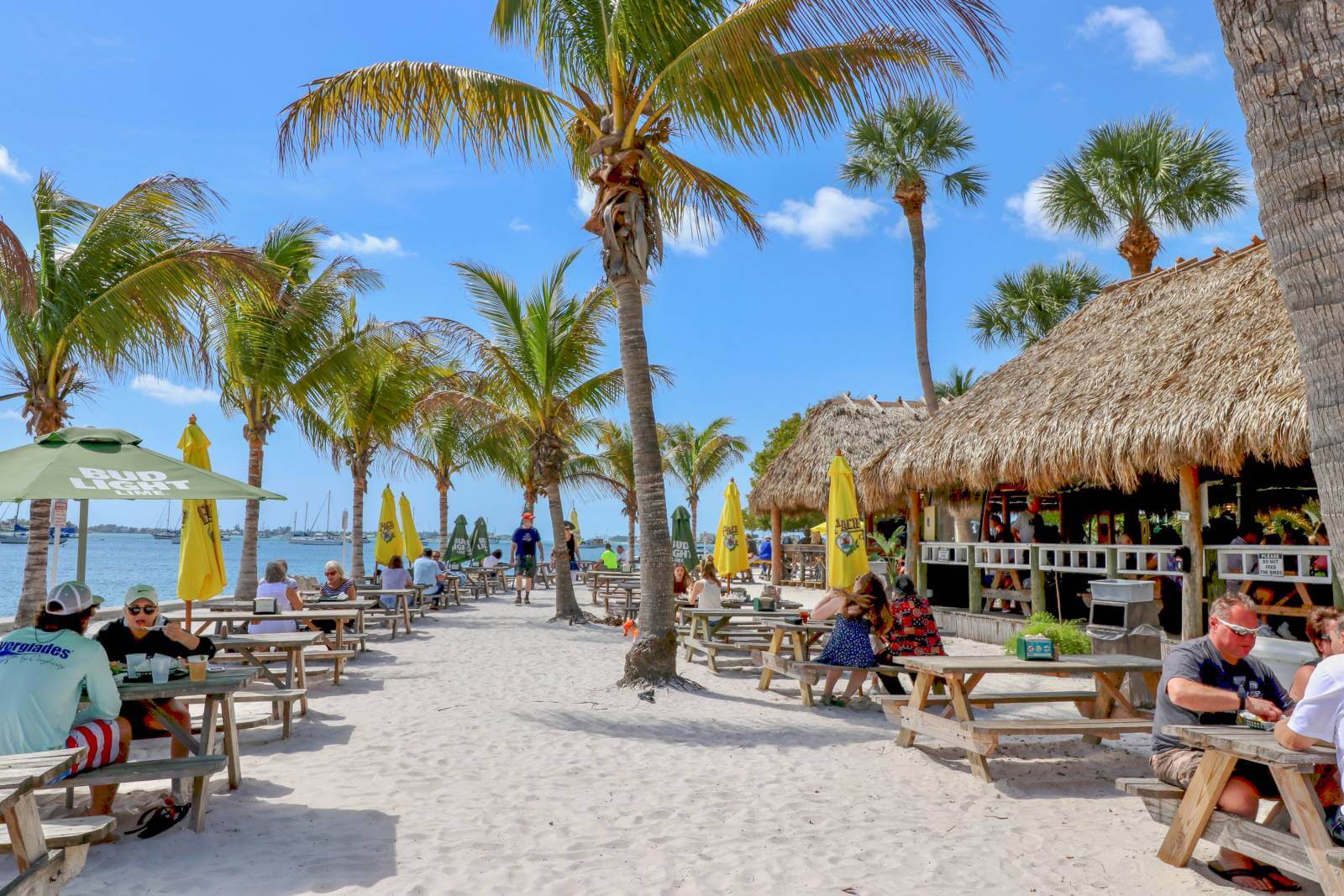 With a population of about 55,000, Sarasota and nearby Fort Myers, this west Florida city sits on the Gulf of Mexico and is a large enough city to offer all the amenities you'd expect from a big city. While it's not certainly not a cheap beach town, it's quite affordable compared to places like Jupiter or West Palm.
With home values in the $600,000's and tons of new construction properties, Sarasota is a fantastic place to move to.
View Homes For Sale in Sarasota, FL
7. Cape Coral, FL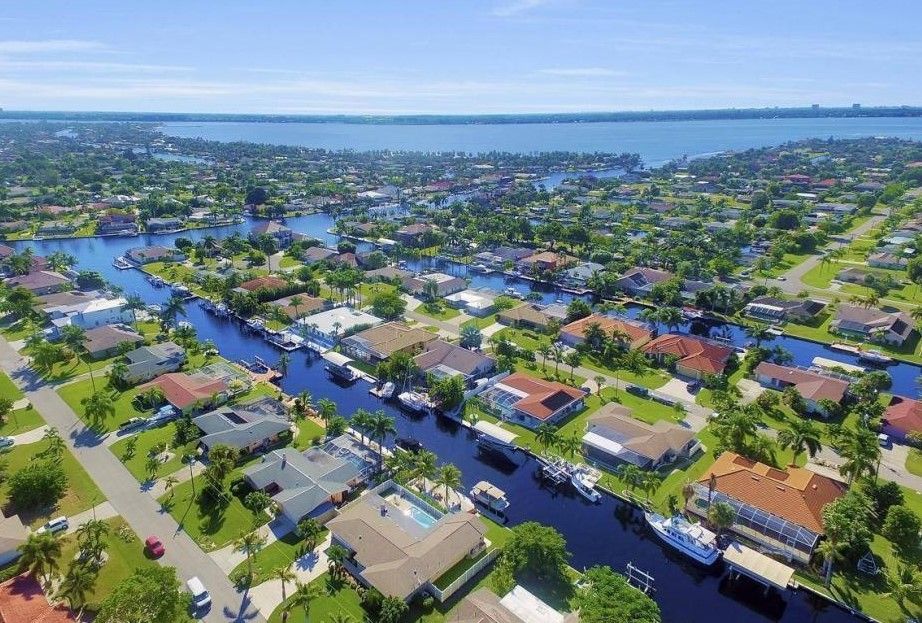 Cape Coral is known for its 400 miles of canals, and some refer to it as a "Waterfront Wonderland," because it has more miles of canals than anywhere else in the world. In fact, most of them are navigable and will take you to the Caloosahatchee River and the Gulf of Mexico.
The average home price is $487,500 – making it relatively affordable compared to other cities on our list.
View Homes For Sale in Cape Coral, FL
8. Wellington, FL (Miami Suburb)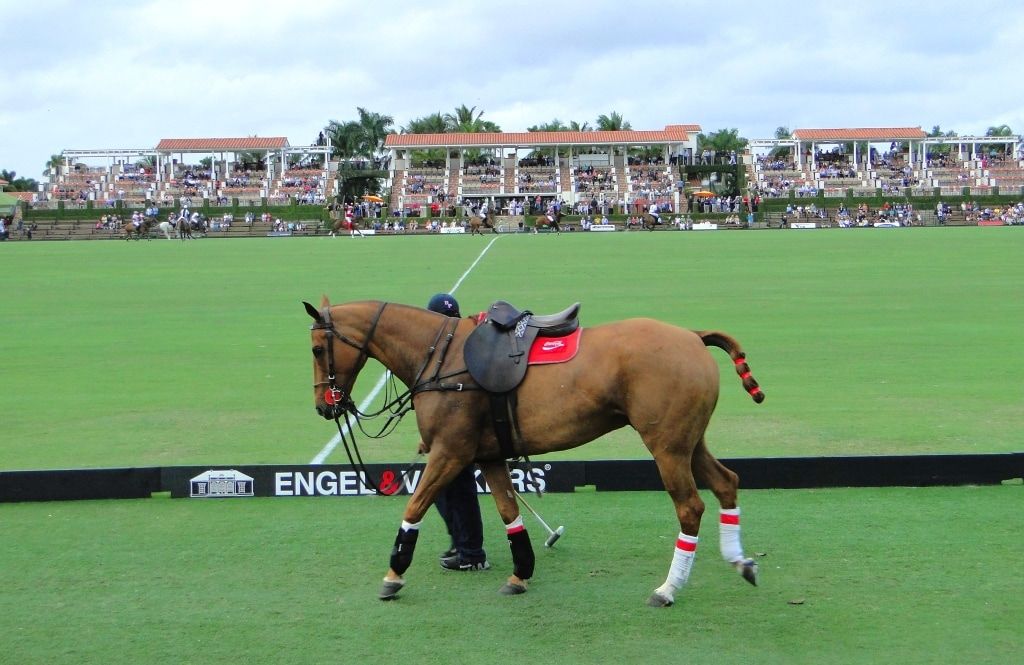 Wellington is home to some of South Florida's top luxury neighborhoods, so it's very common to see multi-million dollar homes here. While residents love the area for its gated neighborhoods, cleanliness and safety, Wellington is certainly a more expensive place to live with a higher median property value of $677,000. In fact, it ranks as one of the most affluent cities in Florida - along with nearby Palm Beach.
View Homes For Sale in Wellington, FL
9. Ponte Vedra, FL (Jacksonville Suburb)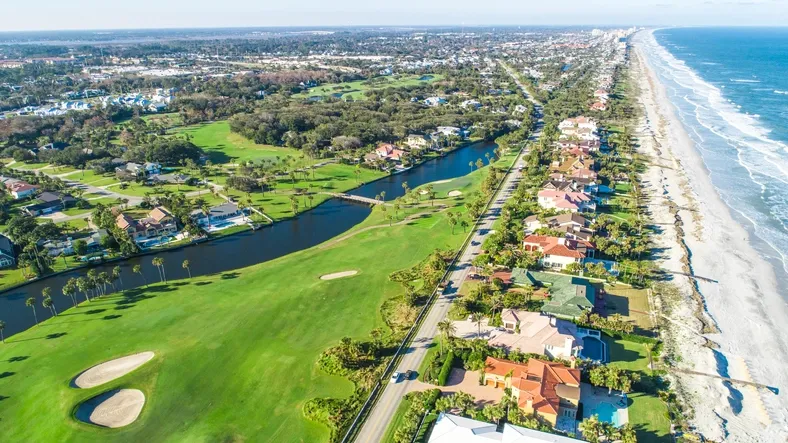 Ponte Vedra Beach is an affluent seaside community and suburb of Jacksonville in St. Johns County. You have all this to enjoy and so much more even though the median home price in Ponte Vedra, which is just over $432,000, is a lot less than you'd pay for houses in many other coastal Florida cities.
View Homes For Sale in Ponte Vedra, FL
10. Hyde Park, FL (Intown South Tampa)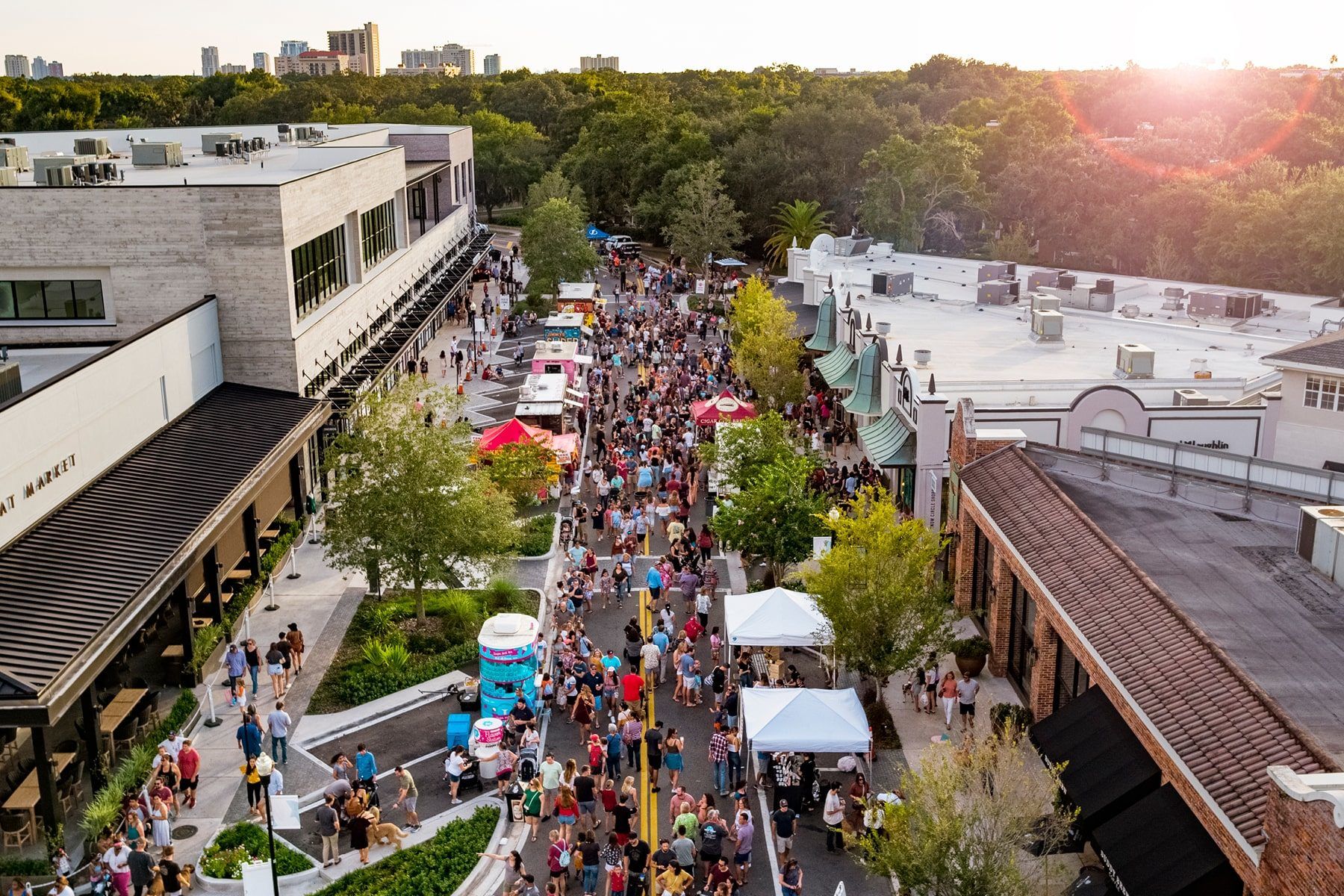 Upscale Hyde Park is renowned for its dining and nightlife scene along South Howard Avenue, or "SoHo" to locals. Hyde Park Village boasts cocktail bars and coffee shops alongside indie boutiques and clothing stores.
The Hyde Park and broader South Tampa area ranks as one of the top suburbs in Tampa, despite being so close to downtown - one could argue that it's more of an intown neighborhood, rather than a suburb.
View Homes For Sale in South Tampa, FL
11. Santa Rosa/Seaside, FL (30A - Gulf Coast)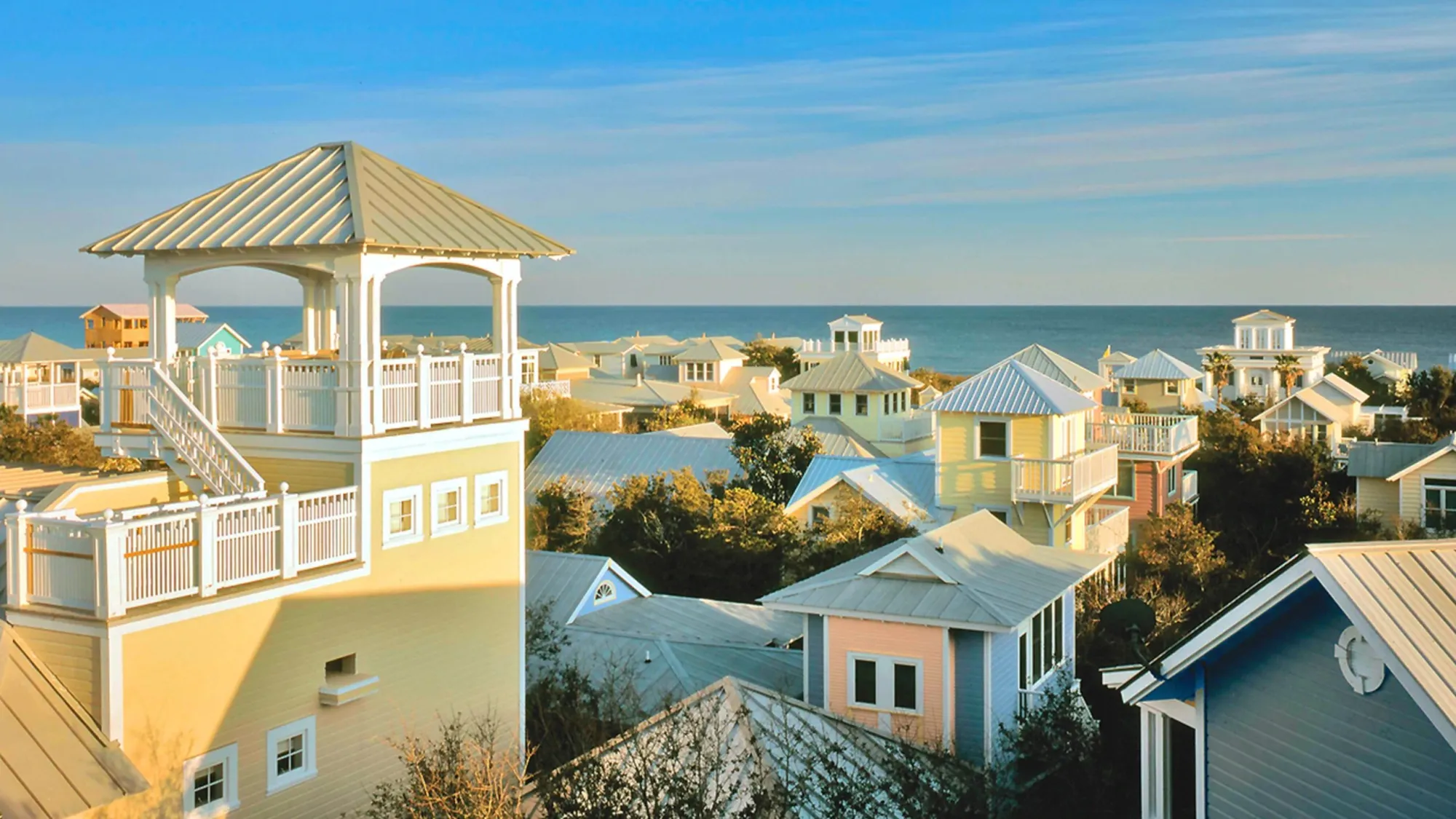 Seaside founder Robert Davis' grandfather, J.S. Somlian, purchased the 80 acres the town rests on in 1946 for a family retreat. In 1978 the planning began for the first New Urban town; the goal was to make an old-fashioned beach town, with traditional wood-framed cottages indicative of the Florida Panhandle.
A little known fact is that Jim Carey's 1998 hit movie, "The Truman Show" was filmed entirely in the small, idyllic town of Seaside - along Highway 30A in Walton County, Florida. While the region is known as a tourist destination, the South Walton County area features some of the best, local restaurants in Northwest Florida.
View Homes For Sale in Santa Rosa Beach, FL
12. Amelia Island/Fernandina Beach, FL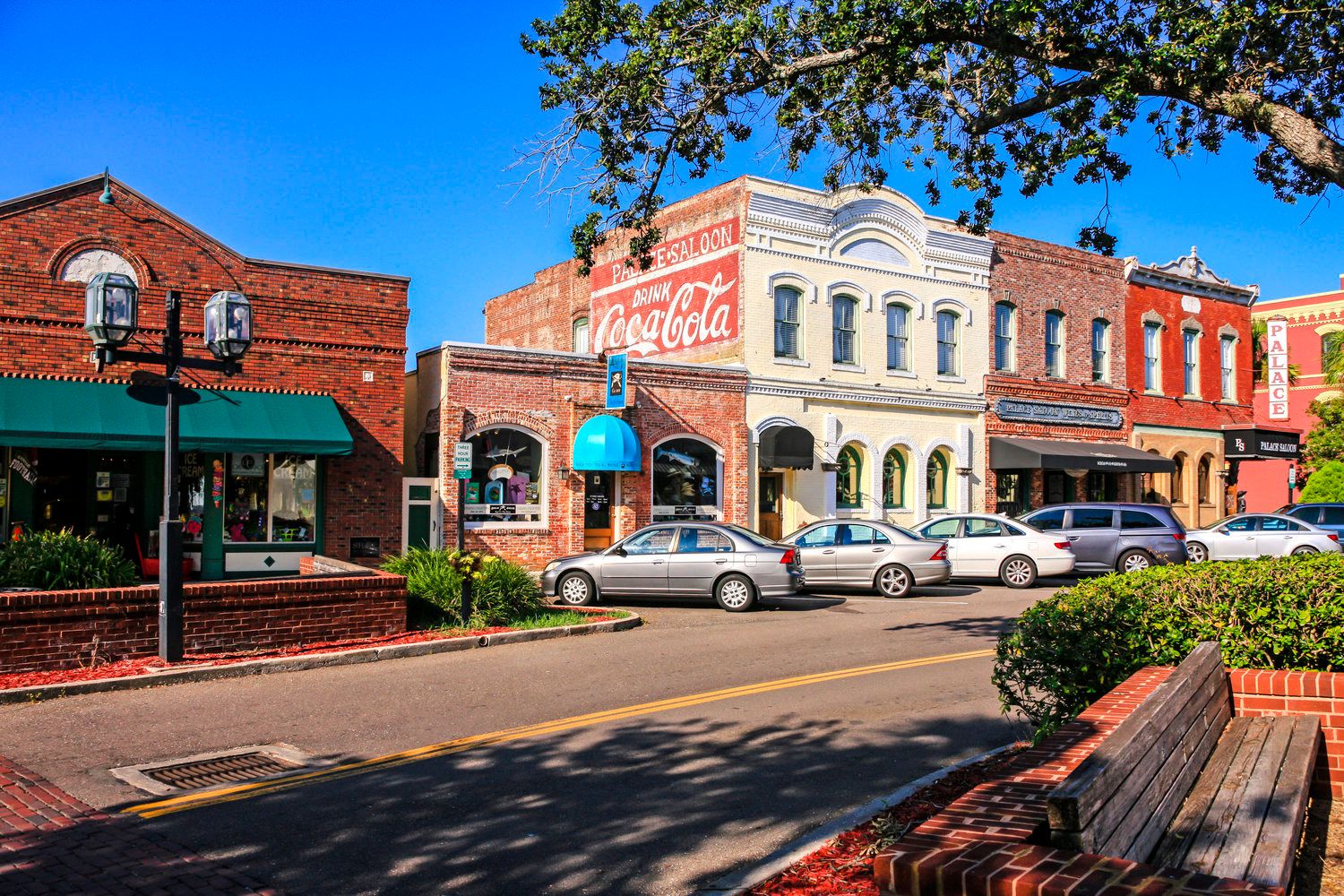 Amelia Island is part of the Sea Islands chain of barrier islands, on Florida's Atlantic coast. It has a history of Spanish, French, British and American rule. Today it's a popular holiday destination known for its luxury resorts, golf courses and sandy beaches, including Fernandina Beach. Home values are hovering around $600,000 as of the time of this article.
Fernandina Beach on Amelia Island boasts pristine beaches, rich history, and a charming downtown district. As Florida's oldest continuously inhabited settlement, the island tells tales of pirates, conquistadors, and the Gilded Age through its landmarks. Whether you're exploring Fort Clinch, strolling along Main Street's boutique shops, or simply basking in the sun-drenched shores, Fernandina Beach promises an exciting place to live, work and play.
View Homes For Sale in Fernandina Beach, FL
13. Pinecrest, FL (Miami Suburb)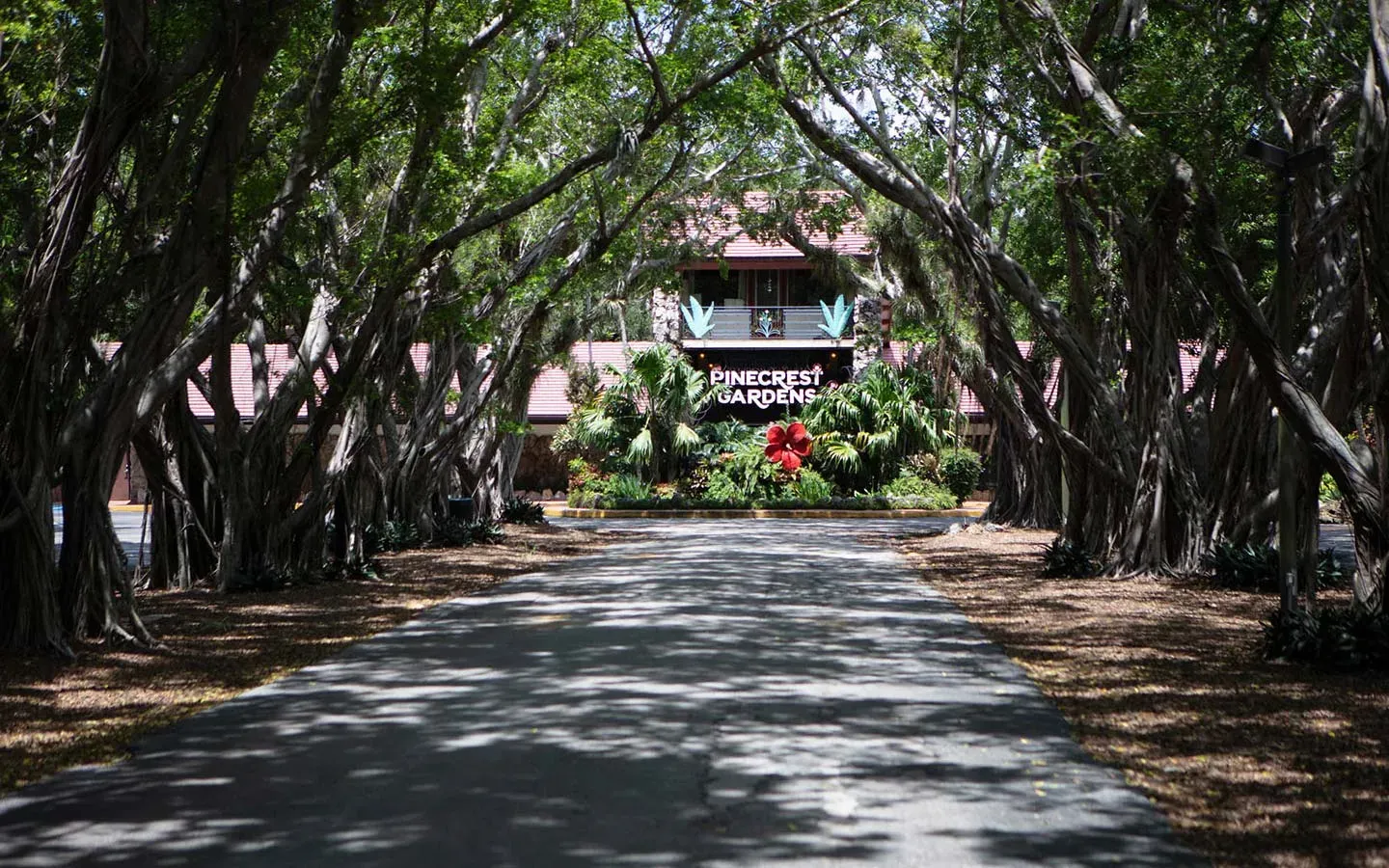 Pinecrest is a suburb of Miami & Miami Beach. In the 1930s, the area's growth began to evolve around one of the first tourist attractions established in the Miami vicinity - Parrot Jungle and Gardens.
Today, the former wildlife attraction has been turned into a community park, Pinecrest Gardens, where concerts, art shows and other special events are held year-round. At historic Pinecrest Gardens, the Farmer's Market is a popular weekly event. Or try the Wayside Market for delicious shakes, fresh juices and locally grown fruit.
View Homes For Sale in Pinecrest, FL
Honorable Mention Cities (Barely Missed the Cut!)
#14: Naples, FL
#15: Marco Island, FL
#16: Lutz/New Tampa, FL
Buying a Home in Florida
As you plan your move, check out guide to relocating to Florida and connect with a local SimpleShowing agent who is familiar with all of these areas. We sell hundreds of homes in Florida each year! Best of all, when you work with a SimpleShowing, you'll qualify for our commission refund, which provides homebuyers with a closing cost credit of about $6,500 on average.
Conclusion
Florida truly offers a diverse range of metros and towns, from big city life near South Beach, Miami to rural horse farms in Ocala . The state's natural beauty is enriched by its natural history, showcased brilliantly at the Florida Museum in Gainesville.
The east coast, with its pristine stretches along the Atlantic Ocean, boasts of nearby attractions like the Kennedy Space Center, making it a perfect blend of entertainment and education. On the other hand, for those seeking affordable cities in Florida, the state offers multiple options like Pensacola, Jacksonville and Tallahassee.