Despite a huge increase in mortgage rates in 2022, real estate tech startups continue to grow and thrive within the larger "proptech" space.
Real estate startup funding continues to increase, reaching its highest number in 2021. At the same time, there is an emerging number of startups building platforms for real estate investment, mortgage tech, lending products and marketplaces.
Thomvest created a map of real estate startups in the US, which we have referenced below. Some of these companies are larger, established brands such as Redfin and Zillow. However, most are early stage startups or even creators of entire categories.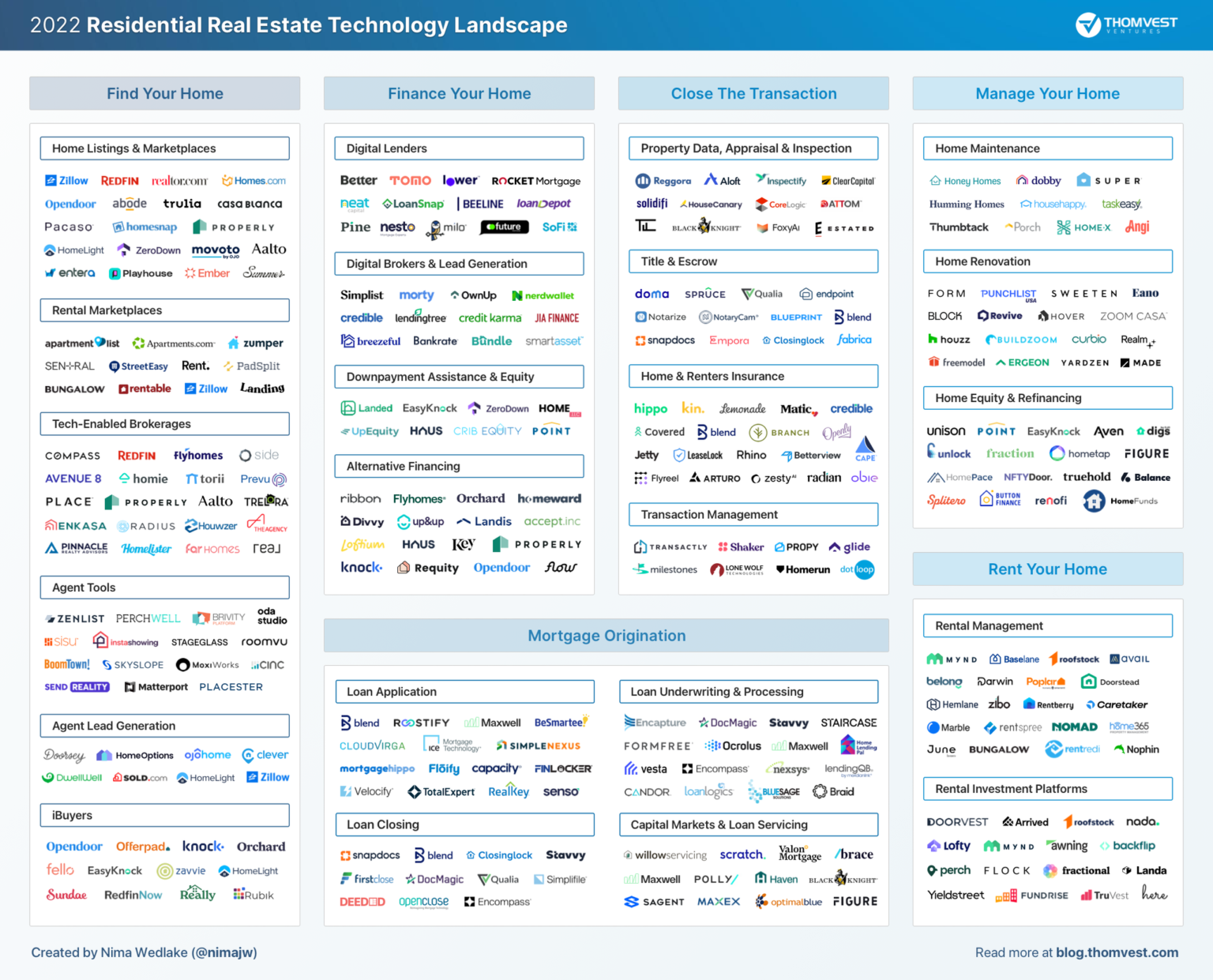 Our picks for best startups as of 2023
In our view, these companies below have the best product market fit and opportunity for growth within their respective category:
Mortgage Tech
Rental (Investment, Management & Marketplaces)
Landing
PadSplit
Mynd
Roofstock
Brokerage
Home Maintenance & Renovation
Title & Escrow Tech
Conclusion
As housing inventory remains low and as the mortgage process remains complex, we expect continued growth within the real estate tech/proptech vertical.