Replacing your roof is a major decision that will have long-term consequences for the look and value of your home. Not only do you need to consider the cost, but also what type of material and style you should choose. With so many factors to take into account, it can be difficult to make an informed decision.

This article provides an overview of the different types of materials available for roof replacement, as well as tips on finding a reliable contractor who can help you get the job done right. We'll cover everything from choosing between asphalt shingles or metal panels to understanding warranties and insurance coverage for your new roof. By taking these steps, you can ensure that your new roof will last for years without any problems down the road.
Get The Right Supplies
Before you can begin installing your new roof, it's important to make sure you have all the materials and supplies you need. Asphalt shingles are the most common type of roof material and come in a variety of colors, textures, and styles. If you're looking for something more durable or energy-efficient, metal panels may be a better choice. In addition, you'll need to make sure you have the right underlayment and flashings to complete your project. From a high-quality mild steel angle iron for the roof edges to a roll of ice and water shield for extra protection, you'll need to make sure everything is in place before starting the installation process. It's also important to factor in the cost of any additional supplies such as special fasteners or sealants.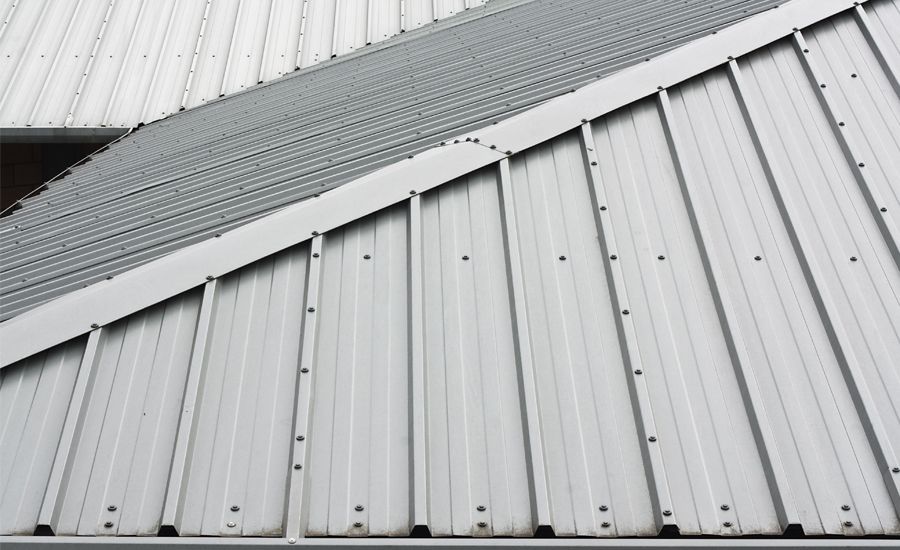 Choose The Right Contractor
Once you've decided on the materials and supplies for your project, it's time to start looking for a contractor who can help you with the installation. To ensure that your new roof is installed correctly, look for a contractor with a good reputation and solid references. Word of mouth is one of the best ways to find a reliable roofer, so ask family, friends, and neighbors for their recommendations.

If you can't find enough personal referrals, search online for trusted local contractors. When vetting potential candidates, make sure they are licensed and insured in your state, and ask to see proof of their certifications. Also, read customer reviews to get a better idea of their workmanship and customer service.

When you've narrowed down your list of potential contractors, request bids from all the candidates. Compare the bids and look for any discrepancies between them. Ask questions about each company's experience with roofing and inquire about their safety protocols. Finally, you should always get everything in writing before signing a contract. This will protect both parties in the event that there are problems with your new roof.
Consider The Type Of Roof You Want
When selecting a new roof, you should consider the look and feel of your home. Asphalt shingles are a popular choice because they come in an array of styles and colors to match any architecture. Metal roofs, on the other hand, are more expensive but offer greater durability and energy efficiency. In addition to material choices, think about the pitch of your roof and the ventilation requirements. All these factors will play a role in the type of roof you choose.
Make Sure You're Protected
Make sure that you are adequately protected against any problems that may arise with your new roof. Ask your contractor about warranties and insurance coverage for their work and materials. In some cases, your homeowner's insurance may cover any accidental damage resulting from replacement, so it may be wise to check with them as well. Replacing a roof is an important investment in the stability and security of your home, so make sure that you're adequately covered.

In addition to warranties and coverage, also consider a written contract spelling out the scope of services to be performed by your contractor, as well as any payment plans you may have arranged. This will ensure that both parties are on the same page and can avoid potential future disagreements.

Finally, it's important to remember that even if your roof replacement is covered in part or full by insurance or warranty coverage, there may be unexpected costs in the form of labor or materials that are not covered. Make sure to get an estimate of all potential costs before starting the project, so there won't be any unwelcome surprises down the line.
Make A Plan
Replacing a roof is a significant undertaking, and it's important to have a plan in place before you start. Make sure that you know exactly what materials and supplies are needed for the job, as well as any additional costs associated with your project. You should also be aware of any local building codes that may apply to your roof replacement.

In addition, you should have a timeline for the project with milestones and deadlines clearly outlined. This will help keep everything on track and ensure that the job is done properly. Finally, make sure to communicate regularly with your contractor throughout the entire process so there won't be any surprises or misunderstandings down the road. When it comes to replacing your roof, planning ahead and being thorough is key.
Inspections And Final Touches
Once the job is done, it's important to have your new roof inspected by a qualified professional. This will ensure that no shortcuts were taken and all safety protocols have been followed. In addition, it's also wise to inspect your home for any damage that may have occurred during installation. If there are any problems, make sure to document them and contact your contractor or insurance provider as soon as possible to ensure that they are taken care of.

Replacing a roof is a big job, but with the right preparation and planning, it can be done quickly and efficiently. Take the time to research your options, select the best materials for your specific needs, and make sure you're adequately protected. With the right approach, you can have a beautiful and durable roof that will last for years to come. We hope that this article was helpful!