How Much Does It Cost to Sell a House?
If you're about to list your home for sale, it's easy to think about how much you might make, but don't forget about how much it costs to sell your house, too.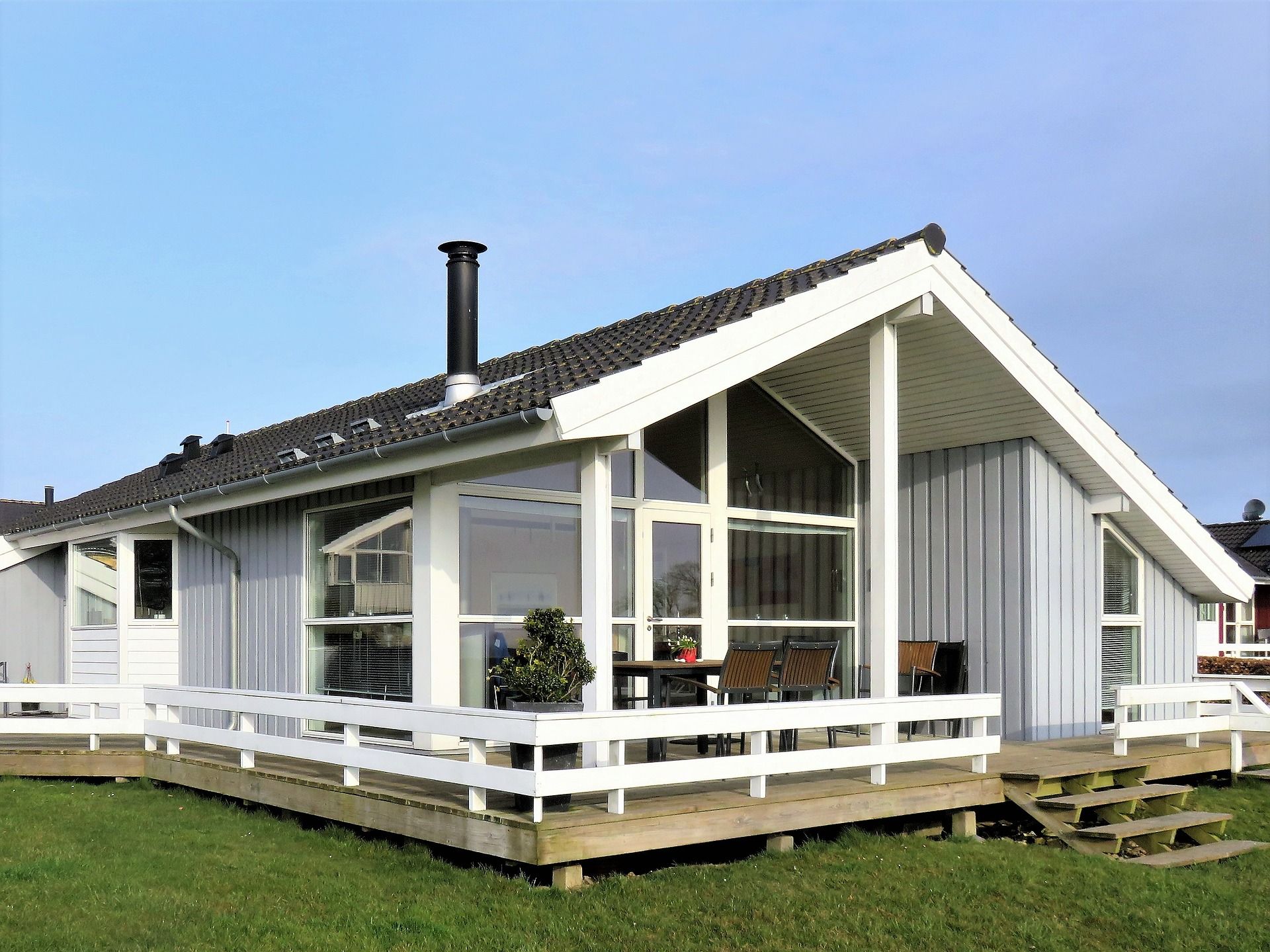 If you're thinking about selling your house, one of your first thoughts may have been about how much you hope to earn from the sale.
That's perfectly natural.
However, before you can enjoy a healthy profit, you need to understand how much it will cost to sell your house.
9 Costs to Consider When Selling Your House
Fortunately, the cost to sell your house can be broken down into nine different expenses.
If you consider these before listing your home, then you'll have a much better idea of the costs involved and the kind of profits you could expect from the sale.
1. Real Estate Agent Commission
Whether you decide to engage with a real estate agent or not, you will likely still have to pay some sort of real estate agent commission when selling your home.
While many states allow you to sell on you own using the "For Sale by Owner" of "FSBO" method, most experts would recommend against trying to sell your own house. Aside from the investment of time, the smallest mistake can cost you dearly and there is no shortage of opportunities for error (e.g. nuanced paperwork, real estate scams, etc.).
Therefore, the vast majority of people will choose to work with a real estate agent to help them list and sell their home. The commission for this listing agent is typically 3%, but you can sell with a full service SimpleShowing Agent for only a 1% listing fee.
In addition to the commission paid to the listing agent, there is also another 2.5-3% that will be due to the agent who represents the buyer. As a result, the total commission can range anywhere from 4-7% depending on who you use.
Fortunately, real estate agent commission isn't due until closing, so this isn't an upfront cost you need to fit into your budget.
2. Presale Inspection
A presale home inspection isn't a requirement to list your house, but, much like hiring a real estate agent, most sellers treat it like one.
For good reason.
Although it could cost at least $400 to have a professional inspect your home, the benefits are hard to overestimate. If they find nothing wrong, you'll enjoy peace of mind knowing that no last-minute surprise is going to kill a possible sale. If they do find something, you can choose to address it or price your house accordingly.
On the other hand, foregoing the presale inspection could be costly.
If the buyer's inspection reveals problems, you have two choices.
First, you could pay for this unexpected cost. Hopefully, there's room in the budget for it.
Second, you could lose the buyer and put your home back on the market. You'll be forced to disclose the costly problem, which will hurt how much you can ask for your home. Of course, that extended timeline for your listing means you'll probably have to drop the asking price, too.
By comparison, $400 is nothing.
3. Preparing Your Home for the Sale
Depending on how the inspection goes, you may need to pay for some repairs before listing your house.
Aside from any repairs you may already be aware of, it's tough to budget for potential problems you don't yet know about. This is all the more reason to have a presale inspection done ASAP, even if you're only thinking about selling at the moment.
Other costs required to make your home look its best could include anything from painting it to replacing old appliances. These would be optional, of course, but they could make a big difference in terms of how quickly you sell your house and how much you can expect to receive for it.
4. Staging Your Home
Staging your home is vital to making the right first impression with potential buyers.
However, the work involved comes at a cost.
According to the National Association of Realtors (NAR), "The median dollar value spent on home staging was $400." Furthermore, "When staging a home, 22 percent of sellers' agents reported an increase of one to five percent of the dollar value offered by buyers, in comparison to similar homes."
NAR goes on to report that 17% of respondents reported that staging their homes increased the selling price of their homes by between 6-10%.
5. Professional Photography
After you have your home in good shape and staged to look its best, it's time to have professional photos taken.
Professional photos.
Nowadays, many sellers simply use their smartphones to take photos and quickly upload them.
While this is certainly convenient, it's probably not worth it.
Consider the following statistics about real-estate photography from RISMedia:
Homes with high quality photography sell 32 percent faster.
Homes with more photos sell faster, too. A home with one photo spends an average 70 days on the market, but a home with 20 photos spends 32 days on the market.
For homes in the $200,000 to $1 million range, those that include high-quality photography in their listings sell for $3,000-$11,000 more.
Professional photos should only cost you between $100 and $300, making them a great investment. Some brokerages like SimpleShowing actually offer professional photos as part of their listing services, so it's best to do your research when deciding who to work with and what services you will actually be getting.
6. Repairs the Buyer Requests
You already handled repairs before listing your home, but a potential buyer may decide one or two more are necessary before they feel comfortable closing.
Again, it's impossible to anticipate these costs, but the good news is that you'll know how much the buyer is willing to spend from their offer. That will make it much easier to decide if it's worth spending the money on their requested repairs.
If you aren't willing to make the repairs or they seem too costly, you could offer a "credit" to the seller in lieu of the repairs which could save you time and money.
7. Covering Utilities
If you plan on moving out before you sell your house, don't forget about the utilities.
Obviously, you won't be using them as much, but you'll still have a water and electricity bill from showing your house.
While this will probably be the most inconsequential cost when selling your home, you can't be sure how long you'll have to pay it, so plan accordingly.
8. Closing Costs and Miscellaneous Fees
Even after you sell your house, you have a few more costs to cover.
Closing costs are the big ones.
Usually, buyers will pay for those, but depending on the market, they may feel entitled to ask you to pitch in. In some circumstances, they may even ask you to pay for all of them. Ask your real estate agent about this early on, so you know whether or not it's something you'll have to include in your budget.
You may also need to chip in for title insurance. Again, the buyer typically pays for it, but they might negotiate for you to cover one of the two policies required to insure the title. Usually, the cost is about $1,000.
9. Paying Off the Mortgage
Finally, if you are selling your house before you pay off your mortgage, factor that into the cost of the sale.
Hopefully, your profits will take care of what you still owe with something left over.
Still, check to make sure you won't be subject to a prepayment penalty. Depending on the terms of your mortgage, that penalty could cost you thousands of dollars.
Hire a Qualified Real Estate Agent to Sell Your House
As we mentioned at the beginning, there's really no getting around the cost of hiring a qualified real estate agent to sell your house.
Fortunately, you can greatly reduce that cost by working with a SimpleShowing Agent for only a 1% listing fee. The average home sellers save $7,500 in commissions by listing with our 1% fee while getting the full services of a traditional agent.
Contact us today to learn more about how we can save you money when you sell your house.