Atlanta is surrounded by several of the best suburbs in Georgia that have lots to offer outside of the city. Whether you currently live in the suburbs or debating making the move, check out our list of the best Atlanta suburbs to see what they have to offer.
What are the Best Suburbs in Atlanta?
Metro Atlanta covers a large, sprawling footprint covering much of northern Georgia. So, you can find great suburbs in almost every section of the region. Several of the best suburbs are concentrated on the north side of the city, but you can also find great suburban options on the east, west and south sides of the metro region.
Milton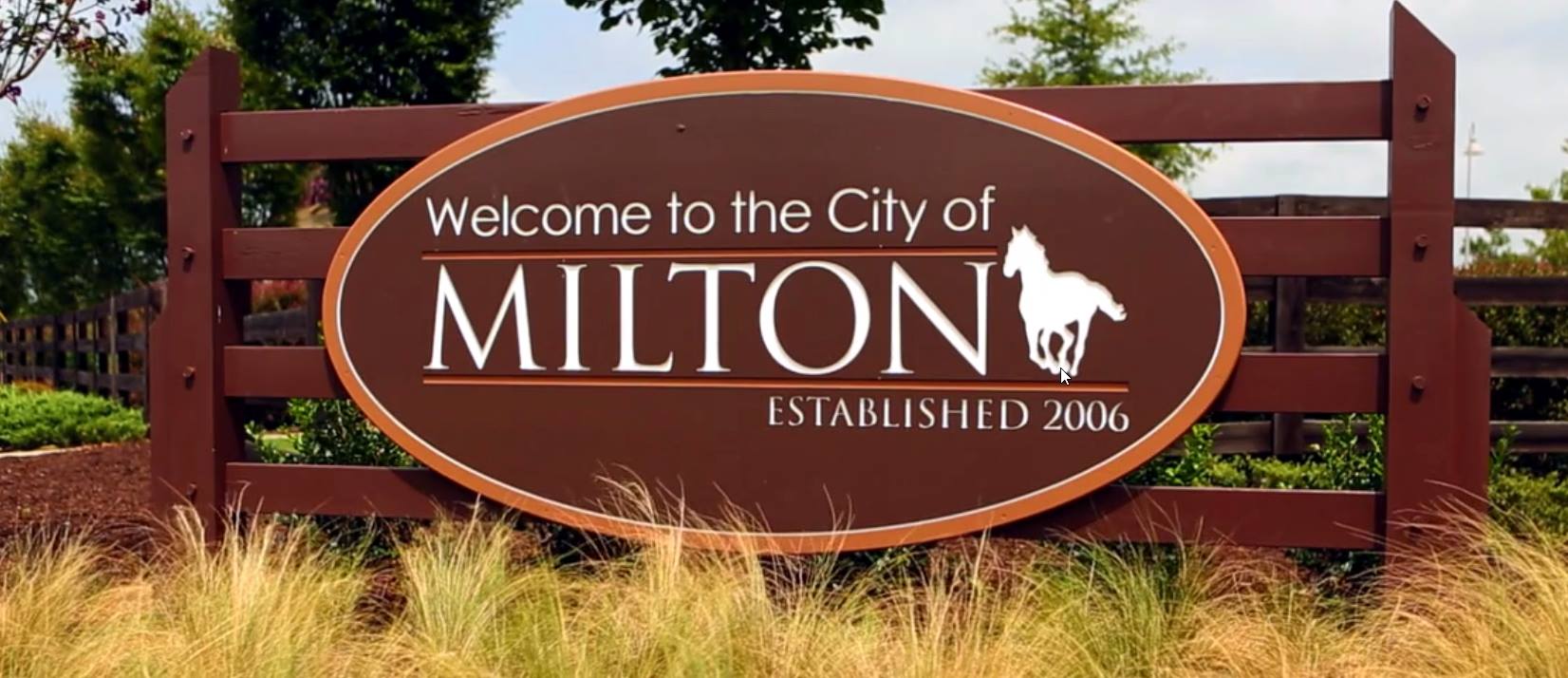 City Stats:
With average home values over $700,ooo, Milton is the priciest of all the suburbs on our list. The city of Milton was created in 2006 and has over 38,000 residents. Milton is located north of Atlanta and is a 40 minute drive to the city with usual traffic. Milton ranked #6 for the Best Places to Raise a Family in Georgia and #4 for the safest suburbs in Georgia (Niche).
Fun Facts:
Milton is known as an affluent suburb where residents rave about it's country feel. Equestrian sports are very popular here considering the many horse farms that make up the area.
Peachtree City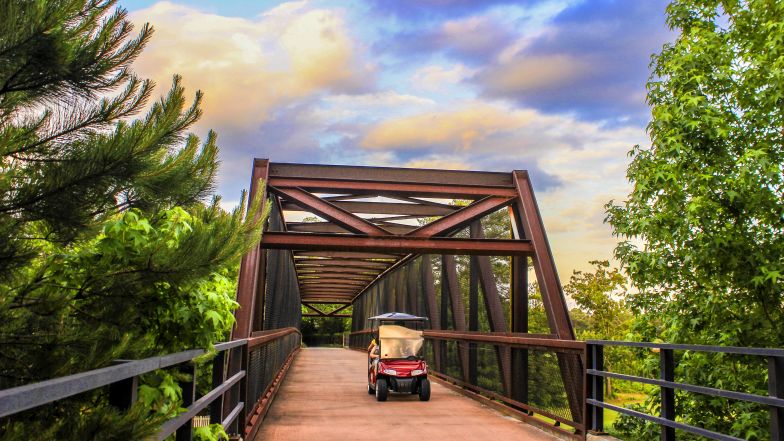 City Stats:
Located Southwest of Atlanta, Peachtree city is home to over 35,000 residents. The median home value in this area is $287,100 according to Niche. Peachtree City was ranked the #6 safest suburb in Georgia and features highly-rated public schools. Peachtree City is about an hour commute from Atlanta with normal traffic.
Fun Facts:
Golf cart paths pave this Atlanta suburb and offer an alternate form of transportation in Peachtree City. Teenagers at the age of 15 can begin driving golf carts here while elderly folks can also use this option in place of driving cars to get around. Peachtree City is a leisurely town that's perfect for lovers of outdoor activities including fishing, cycling and golf. This area does have some shopping and local restaurants, but many residents suggest traveling to Atlanta for larger attractions and shopping.
View homes in Peachtree City, GA
Roswell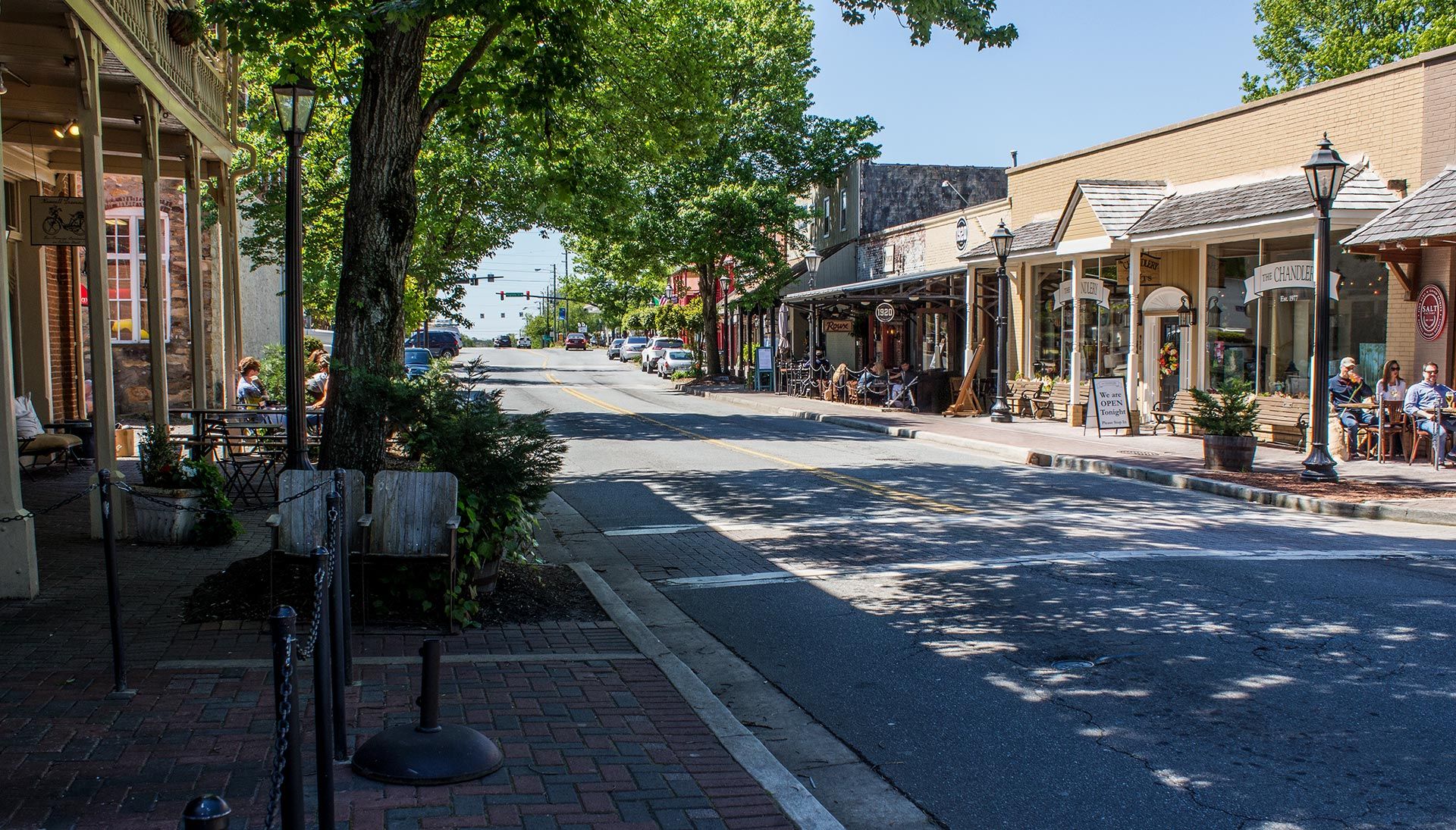 City Stats:
Roswell was founded in 1839 and is Georgia's eighth largest city with a population of 93,968 people. Roswell has been ranked as one of the safest cities to live in the U.S. and has a median home value of $315,100 (Niche.com).
Fun Facts:
Roswell has over 13 parks and has been chosen twice by "Atlanta Magazine" as the best place to live in the Metro-Atlanta area. Roswell has its own downtown area on "Canton Street" full of local shops, restaurants, breweries and more. Roswell also sits along the Chattahoochee River with 7 miles of trails and parks perfect for mountain biking, hiking and enjoying nature. With so much to do, many Georgia residents would agree that Roswell is one of the best Atlanta suburbs.
Suwanee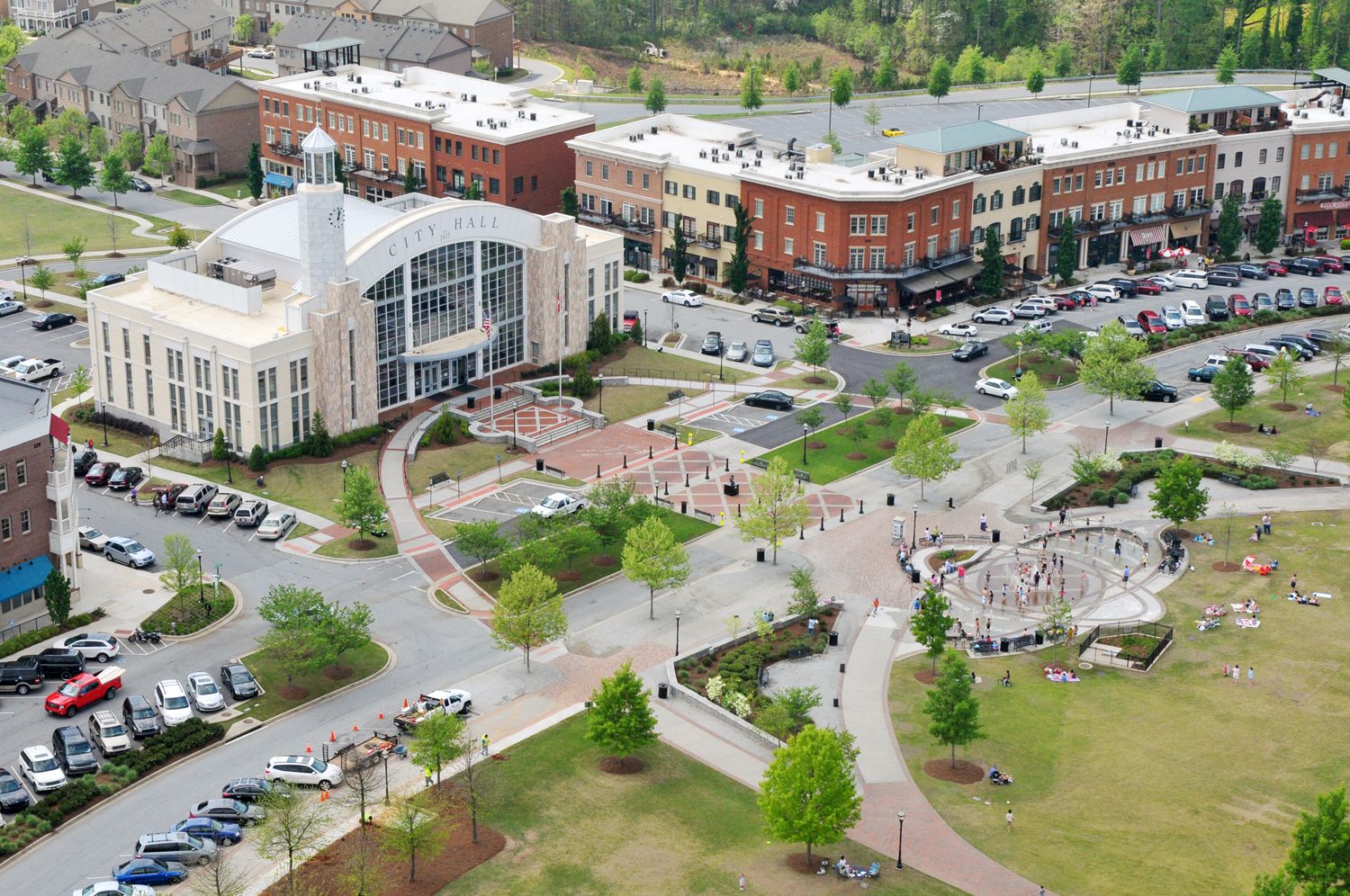 City Stats:
Suwanee is located northeast of Atlanta and is about a 45 minute drive from the city. According to Niche.com, Suwanee has a population of 18,001 and a median home value of $251,300. Suwanee is ranked #1 on Niche's list for places with the best public schools in Georgia. These public schools are part of the Gwinnett County School System which is also the largest public school system in Georgia.
Fun Facts:
Nearby to Suwanee is the infamous Mall of Georgia which is the largest mall in the state. Suwanee is home to over 600 acres of parkland featuring many walking and biking trails (Explore Suwanee). Suwanee also features a large town center with many shops, places to eat, and a large green space for events and gatherings on the weekends.
Alpharetta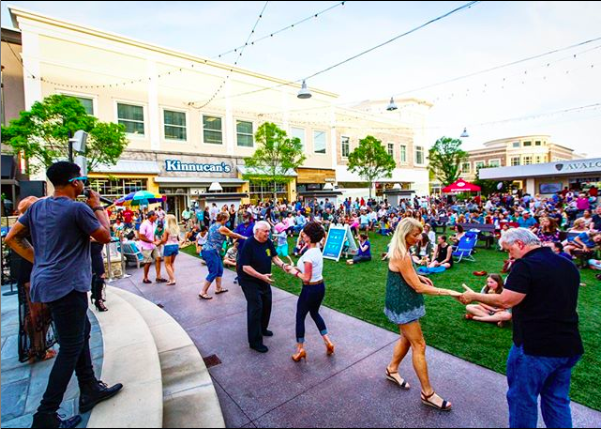 City Stats:
Alpharetta is 30 minutes north of Atlanta. According to Niche.com, Alpharetta has a population of over 65,000 people and a median home value of $344,100. Alpharetta is known as a very, family-friendly area with many parks. Public schools are highly rated in Alpharetta including Alpharetta High School, Johns Creek High School, Chattahoochee High School and more.
Fun Facts:
If you're an Atlanta native, then you've heard about "Avalon" which was recently finished in 2017. Avalon is located in the heart of Alpharetta and features a community of shopping, dining, entertainment, and living spaces. You can find shops like the Apple Store, Lucky Brand and Pottery Barn among others here. On any given weekend, you'll find people from all over visiting Avalon to enjoy it's events, great shopping and tasty food.
Cumming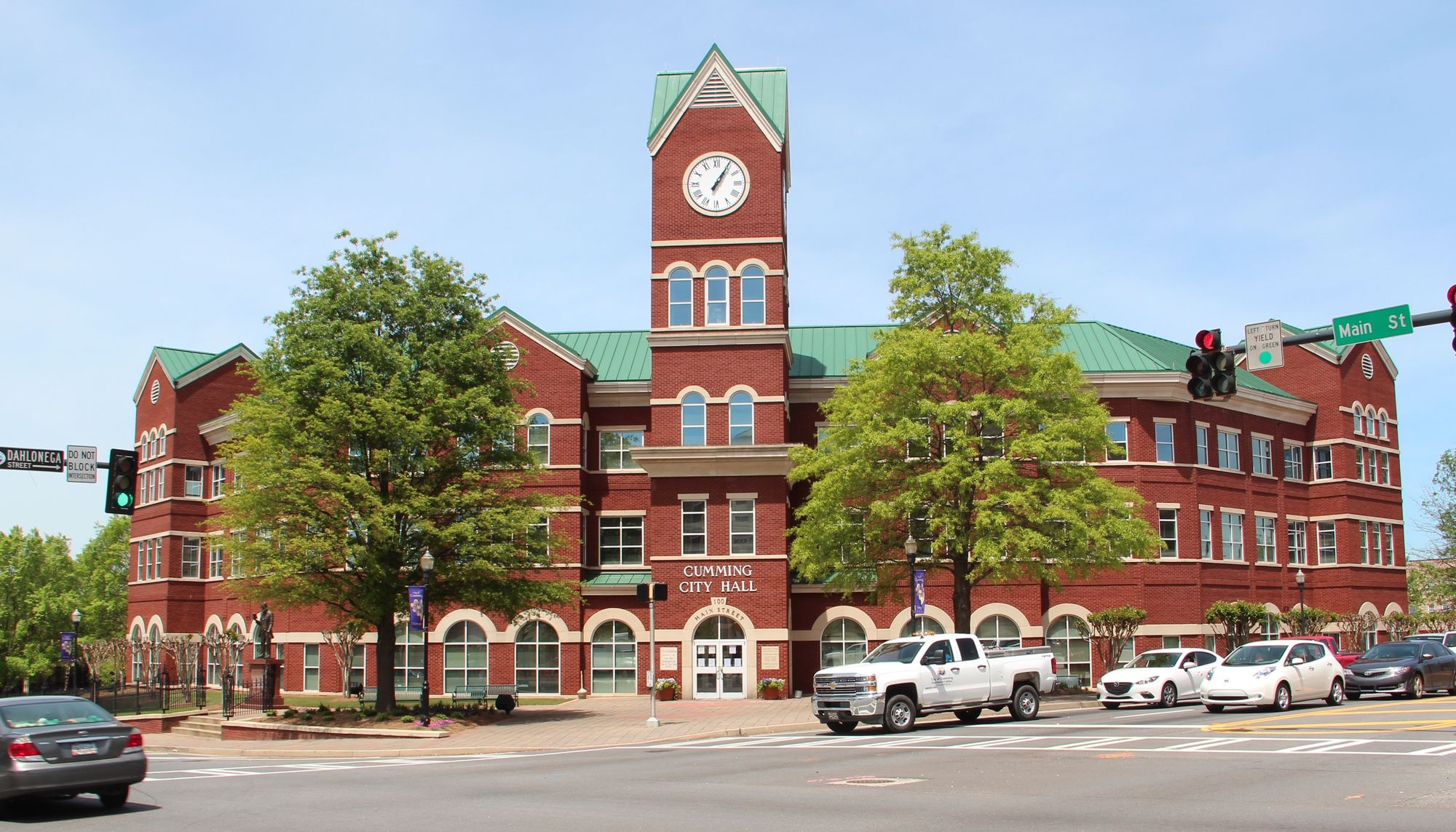 City Stats:
Cumming is a 45 minute drive northeast of Atlanta with usual traffic. The population of this town is around 6,284 people with a median household income of $164,800 according to Niche.com. Cumming is said to have some of the best public schools in the state of Georgia. As a growing city, Cumming is likely the most affordable option on our list.
Fun Facts:
If you like a mix of the city-life and the mountains, then Cumming might be the best Atlanta suburb for you. It is located 45 minutes from both the city and the mountains giving residents the option for two very different atmospheres within a short distance. Cumming also borders the 2nd largest lake in Georgia, Lake Lanier, providing many activities including boating, fishing, and even a water park . Residents in Cumming rave about the many restaurants and shopping centers that make this Atlanta suburb full of all you need.
Johns Creek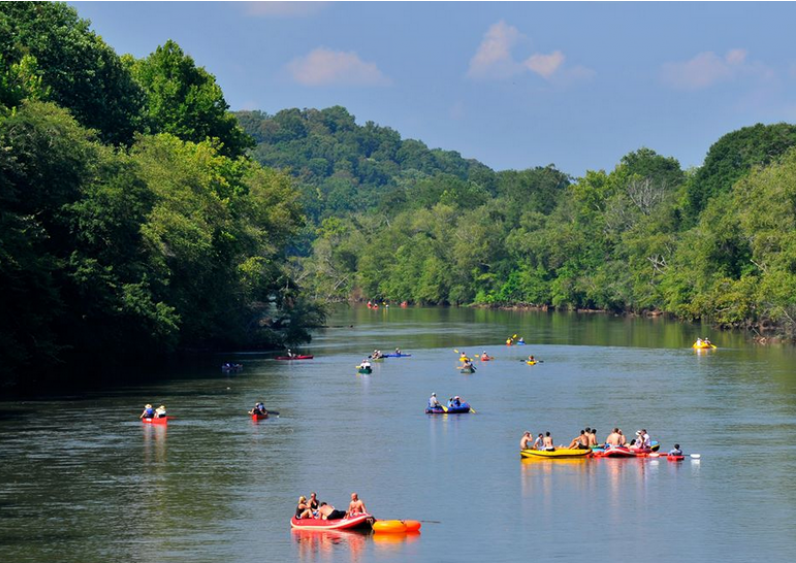 City Stats:
Johns Creek is located northeast of Atlanta and is about a 30-40 minute drive to the city considering normal traffic. Johns Creek is the 10th largest city in Georgia with a population of about 84,350 people. The median home value in Johns creek is $348,600 with 77% of residents owning their homes (Niche.com).
View Homes For Sale In Johns Creek, Georgia
Fun Facts:
The Chattahoochee River borders the length of Johns Creek providing several spots where paddlers can put in their boats and go trout fishing. Johns Creek ranked #1 for Niche.com's list of the best places to raise a family in Georgia and has nationally, high-ranking public schools. . Also in 2017, Johns Creek ranked #3 for the 50 best cities to live in according to USA Today which rightfully qualifies this city as one of the best Atlanta suburbs.
Get a 50% Commission Refund when you buy a home. SimpleShowing is a tech-enabled real estate brokerage operating in Georgia, Texas and Florida. To learn more, visit us at www.simpleshowing.com.
Sources:
https://www.roswellgov.com/discover-us
http://www.suwanee.com/explore-suwanee/about-suwanee
https://www.niche.com/places-to-live/suwanee-gwinnett-ga/
https://www.johnscreekga.gov/Residents/Community/City-Information.aspx
https://en.wikipedia.org/wiki/Johns_Creek,_Georgia
https://www.peachtreecornersga.gov/about/welcome-to-peachtree-corners
https://www.niche.com/places-to-live/peachtree-city-fayette-ga/