If you're a parent looking to move to the Georgia, it goes without saying that one of your top concerns is the kind of education your child will receive.
Fortunately, Georgia has a reputation for impressive school districts.
Even better, the best schools in the Georgia are spread out enough that, no matter where you plan on living, you'll likely be near at least one.
The 10 Best High Schools for Families Living in Georgia
Furthermore, the best schools in Georgia include a lot of variety. There are charter schools, magnet schools and public high schools. There are also institutions that have become well-known for specific programs or athletic teams.
Whatever it is you want for your child's education, you'll find it on this list of the top 10 best high schools in Georgia.
1. Gwinnett School of Mathematics
Gwinnett School of Mathematics is an award-winning STEM-focused academic institution. It was named a National Blue Ribbon School in 2016 by the Department of Education, its student council was named a 2019 Gold Council of Excellence, and U.S. News has recognized it as a top-ranked high school in the state since 2013.
Located in Lawrenceville, Gwinnett School of Mathematics scores especially well on Niche.com, too, where it has received an A or A+ in every category.
View Homes For Sale Near Gwinnett School of Mathematics
2. Westminster High School
Westminster was founded by Atlanta's leaders as a learning community rooted in Christian values and wholesome intensity. The school has a total enrollment of over 1,800 including lower grades and 325 faculty members.
Westminster originated in 1951 as a reorganization of Atlanta's North Avenue Presbyterian School (NAPS), a girls' school and an affiliate of the North Avenue Presbyterian Church. Westminster is situated on a wooded campus of 180 acres (0.73 km2) in the Buckhead community of Atlanta.
View Homes For Sale Near Westminster High School
3. Milton High School
Milton High School opened in 1921 in Alpharetta, Georgia, providing grades one to eleven for all of Milton County. In the 1950s, an elementary school was built, with Milton High School then providing only grades eight through twelve. In the 1980s the school became Fulton County's first comprehensive high school.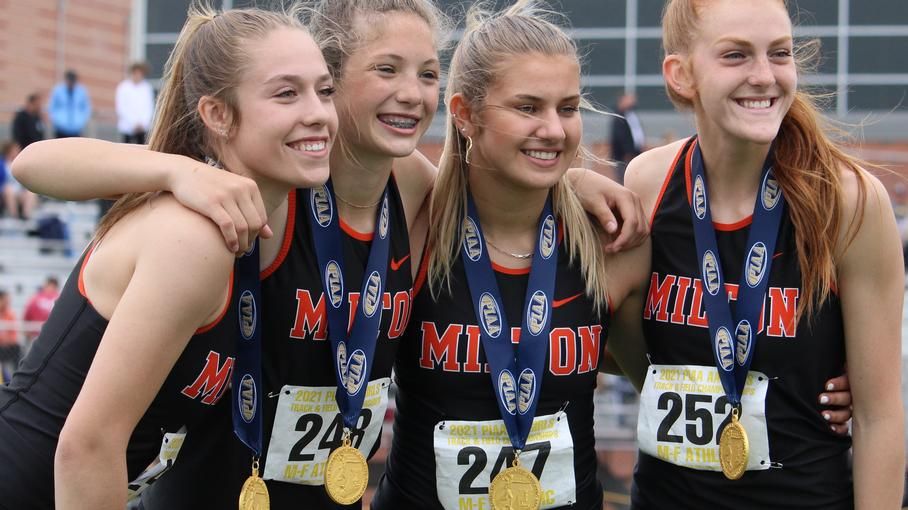 View Homes For Sale Near Milton School
4. Columbus High School
Columbus High School is another school that received an A+ overall rating from Niche.com. The site also recognizes it as the best magnet high school in the entire state. Its student body has an Advanced Placement participation rate of 96%.
According to U.S. News, Columbus High School is the second-best school in the state and the 85th best high school in the whole country.
With a history that goes all the way back to 1890, the school's list of notable alumni includes professional athletes, artists, and CEOs.
View Homes For Sale Near Columbus High School
5. Davidson Fine Arts Magnet School
Located in Augusta, John S. Davidson Fine Arts Magnet School (DFA) serves students from grades 6-12 who are interested in pursuing fine and performing arts. Aside from Academic Placement and college-preparatory classes, the school offers courses in chorus, music, dance, visual arts, theater, and cinema production.
DFA boasts a number of impressive credentials including a 100% four-year graduation rate with 95.8% of those graduates being college-ready.
6. Walton High School
Walton High School is a charter school in Marietta and one of the largest high schools in all of East Cobb.
The school's long list of accomplishments includes many for academics and fine arts. These include multiple Science Bowl championships between 2004 and 2012 with a team that placed third in the national competition in 2005. Their Math Team has also won the Georgia championship nine times and even hosts its own yearly tournament, The Walton Mathfest.
View Homes For Sale Near Walton High School
7. Lambert High School
Although Lambert High School is only 11 years old, the academic institution wasted no time establishing itself as one of the best schools in Atlanta suburbs:
"In addition to having the highest CCRPI score, highest county graduation rate, highest ACT score and highest financial efficiency rating (5-out-of-5 stars) in metro-Atlanta and among large districts, FCS also has the highest SAT score in Georgia"
The Suwanee school is currently adding more space to better serve its 3,000 students.
View Homes For Sale Near Lambert High School
8. Savannah Arts Academy
When Savannah Arts Academy was founded back in 1998, it became the first school in the city to focus on performing and visual arts. The school's campus features two different theaters and a performance hall to facilitate an enrollment that is usually around 900 students.
According to U.S. News, Savannah Arts Academy was the 241st best high school in the country based on students' performance on state-mandated tests, graduation rates, and how well their students were prepared for college.
View Homes For Sale Near Savannah Arts Academy
9. Dekalb School of the Arts
Dekalb School of the Arts (DSA) is a performing arts magnet school located in Avondale Estates. Among a number of distinctions, DSA is a Grammy Signature School recipient. It's also been recognized as a National Blue Ribbon School and a Georgia School of Excellence.
Along with an impressive track record of graduates attending top-rated colleges, DSA's list of notable alumni includes the actor, writer, director, and musician, Donald Glover.
View Homes For Sale Near Dekalb School of the Arts
10. Lassiter High School
Lassiter High School in Marietta is proud of a "brag sheet" that include the highest graduation rate in the county (95.58%), 20+ students commended by the 2019 National Merits Program, and 7 students selected as either finalists or alternates in the Governor's Honors Program.
It was also "one of the top three highest performing schools in Cobb County with a 96.4% CCRPI score."
The school has a number of well-known athletic programs, as well, with many alumni going to D1 schools for their sports and some even becoming professional athletes.
View Homes For Sale Near Lassiter High School
Find a Georgia Home in a Great School District
As you can see, the 10 best high schools in Georgia offer a wide range of options for your children. Whether they have a specific interest (e.g. studying dance) or you simply want to make sure they do well academically, you'll have no problem finding a home near one of these schools. In fact, many of these schools are located in the top cities in Georgia.
And now it's even easier to find a home in one of these Georgia school districts. Use SimpleShowing to connect with a real estate agent local to the area and you'll even receive up to $15,000 back once you close.
Contact us today to learn all about how we can help.